If the system cannot automatically match a line from a statement you have uploaded to a store in our system it will be flagged as "Store Matching Required"
To match the stores on your sales import, complete the following -

1. Select "Royalty->Sales Imports" from the Top menu.
2. Select your "Sales Import" from the list
You will now be presented with the stores that need matching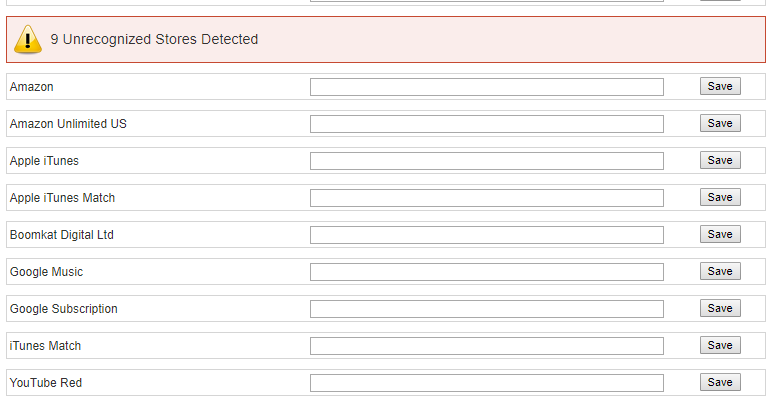 The majority of the time, this will just be stores that have been spelled slightly differently to how we have them saved in our system.
Search for the store in the text box, then when it appears hit 'save'

If you can't find a match for a store then please contact us via our Request Form letting us know the name and website of the store.