We are aware that getting your music in front of listeners through Spotify's editorial playlists is still a priority for you and your artist teams, and we understand that you might be curious about how songs end up in these playlists.
How Does Spotify's Editorial Playlist Ecosystem Work?
The Spotify editorial playlist ecosystem is explained in a great new Spotify for Artists video called "The Playlist Pyramid: How Music Moves through Spotify's Playlist Ecosystem," which also follows the individual journeys of three songs to illustrate how a song can move throughout this ecosystem and reach new listeners around the world.
Thousands of editorial playlists on Spotify cover a wide range of genres, emotions, and activities. These playlists are connected to one another to build a playlist ecosystem rather than existing in isolation. This ecosystem of playlists works to give music lovers the finest listening experience possible. Each playlist is meticulously selected and updated with aid from Spotify's 100+ human editors and their extensive on-platform data, ensuring that the right people are exposed to the right songs at the right moment.
There isn't just one way to succeed in this playlist environment. Depending on how listeners relate to it, each song may begin at a different point in their ecosystem and go on its own special journey.
Over 150,000 artists were added to editorial playlists for the first time just in 2020 and 2021, and Spotify's network of playlists made it possible for their songs to migrate between playlists, reach new listeners, and gain fans all over the world.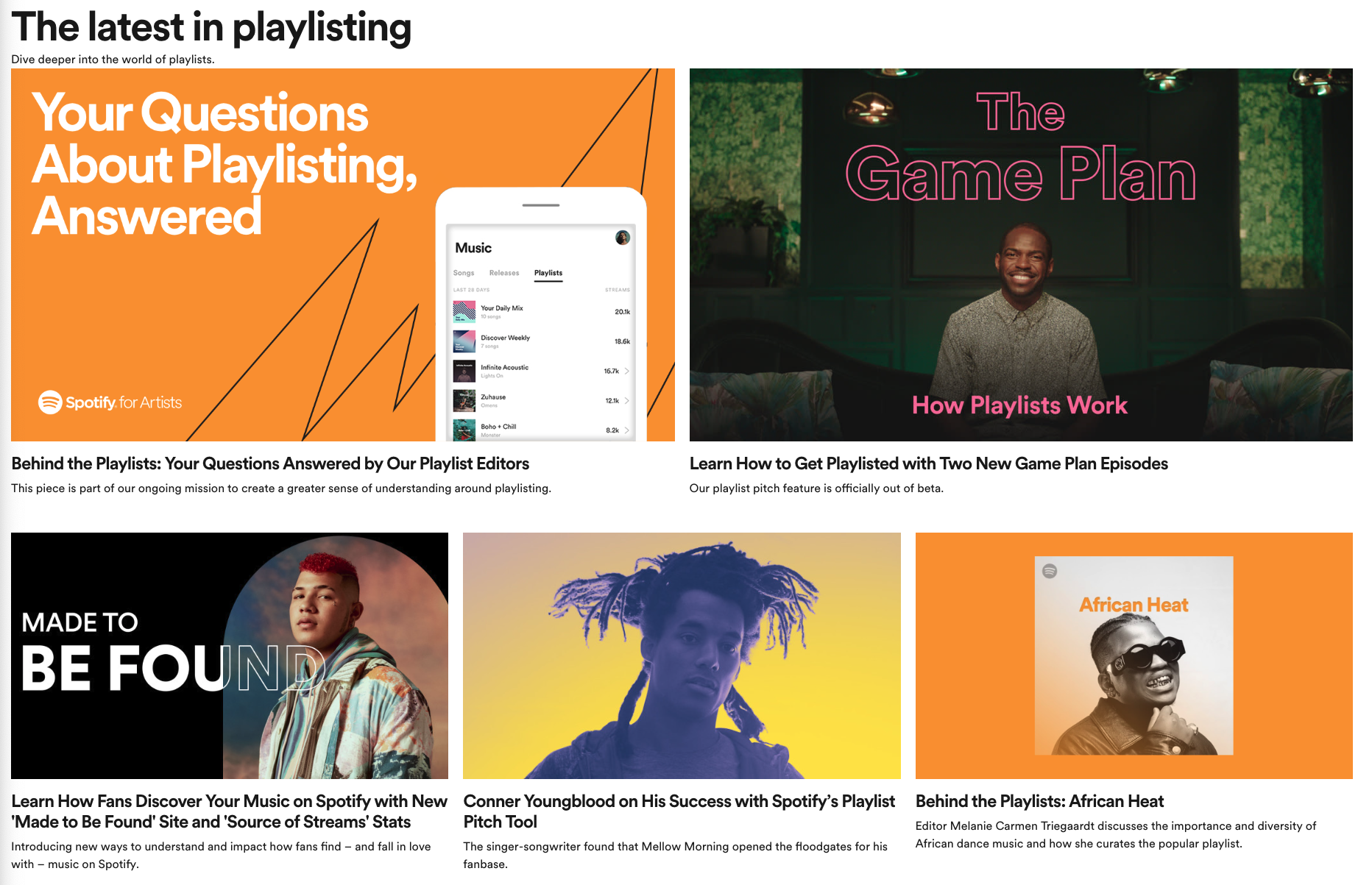 On the Playlisting page on Spotify for Artists as well as the Made to be Found website, you can find this new video as well as further details on how playlisting functions and the many sources of discovery on Spotify.