You can try out a 2-week demo of the RoyaltyWorx accounting software to ensure the tool is the right choice for you. The demo can then be upgraded into a full, working package once the trial has finished and any data entered will still be present once upgraded.
RoyaltyWorx is a cloud-based accounting platform developed alongside some of the leading brands in the industry. We give you unparalleled flexibility to manage all types of deal structures and accounts to your artists and licensors in an intuitive, streamlined way.
Video Walkthrough
How to Enable RoyaltyWorx on Your Account
You can enable a 2-week demo with RoyaltyWorx from the Label Worx Dashboard, by selecting Royalty in the Top Menu, and then clicking on any option from the Royalty menu.

You will then be presented with a landing page for RoyaltyWorx, giving a brief explanation of the service along with the RoyaltyWorx Explained video. The landing page also highlights the feature list for the tool and the different packages for the software you can subscribe to.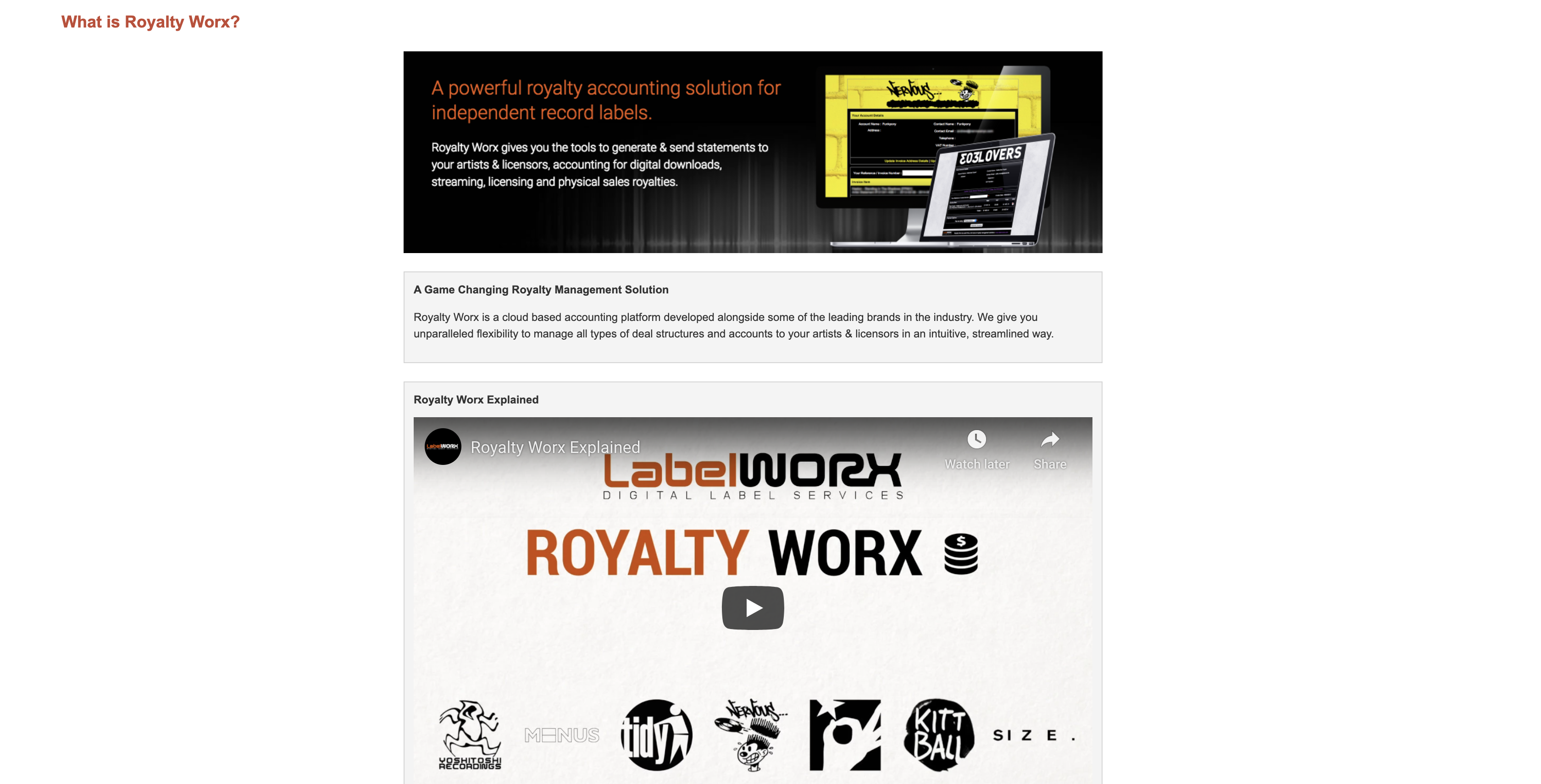 Towards the bottom of the page, you will find the Start your 14-day trial button.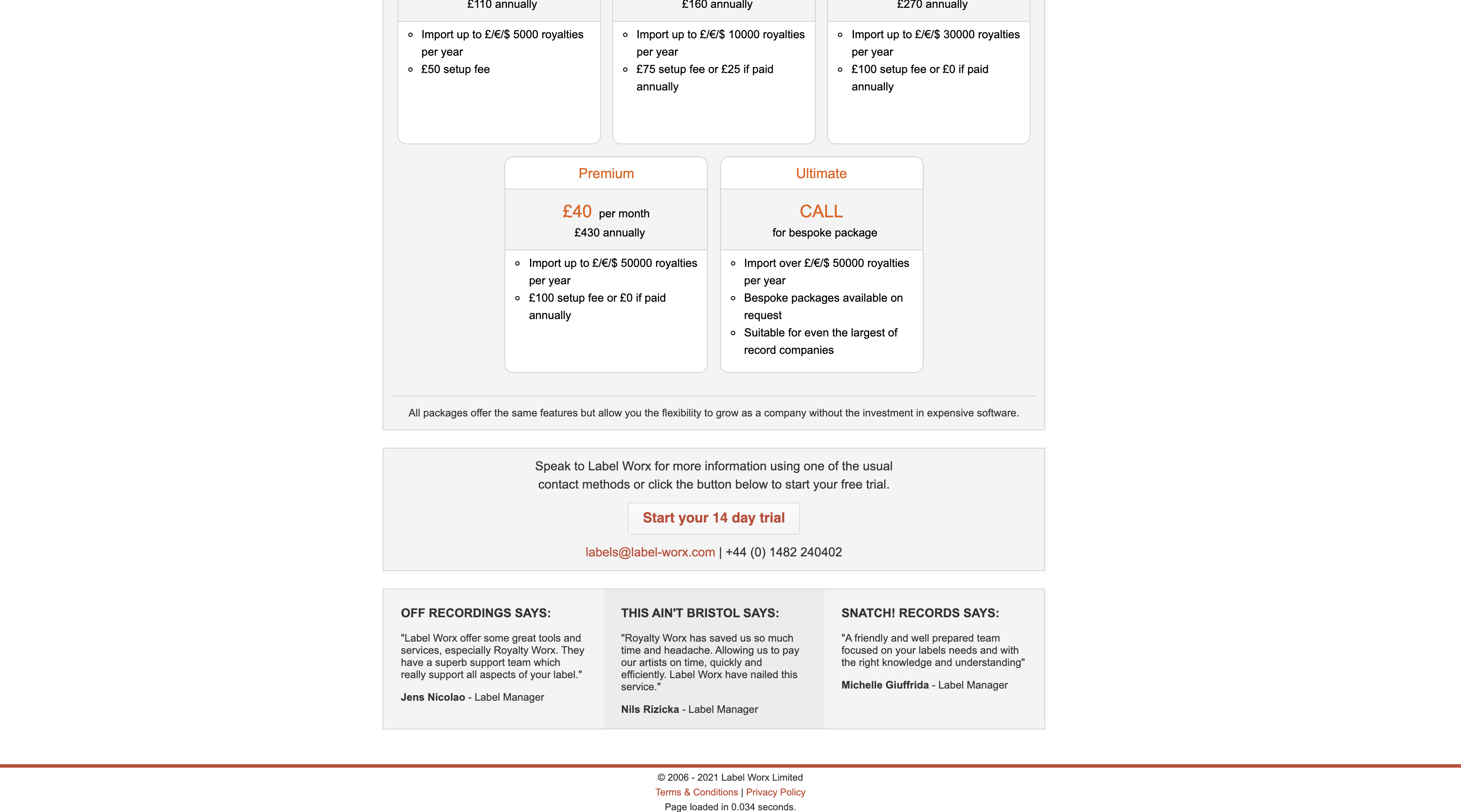 Simply click on that button and then enter your desired accounting currency. This is the currency that you will be accounting to your artist with.
IMPORTANT - Currency cannot be changed at a later date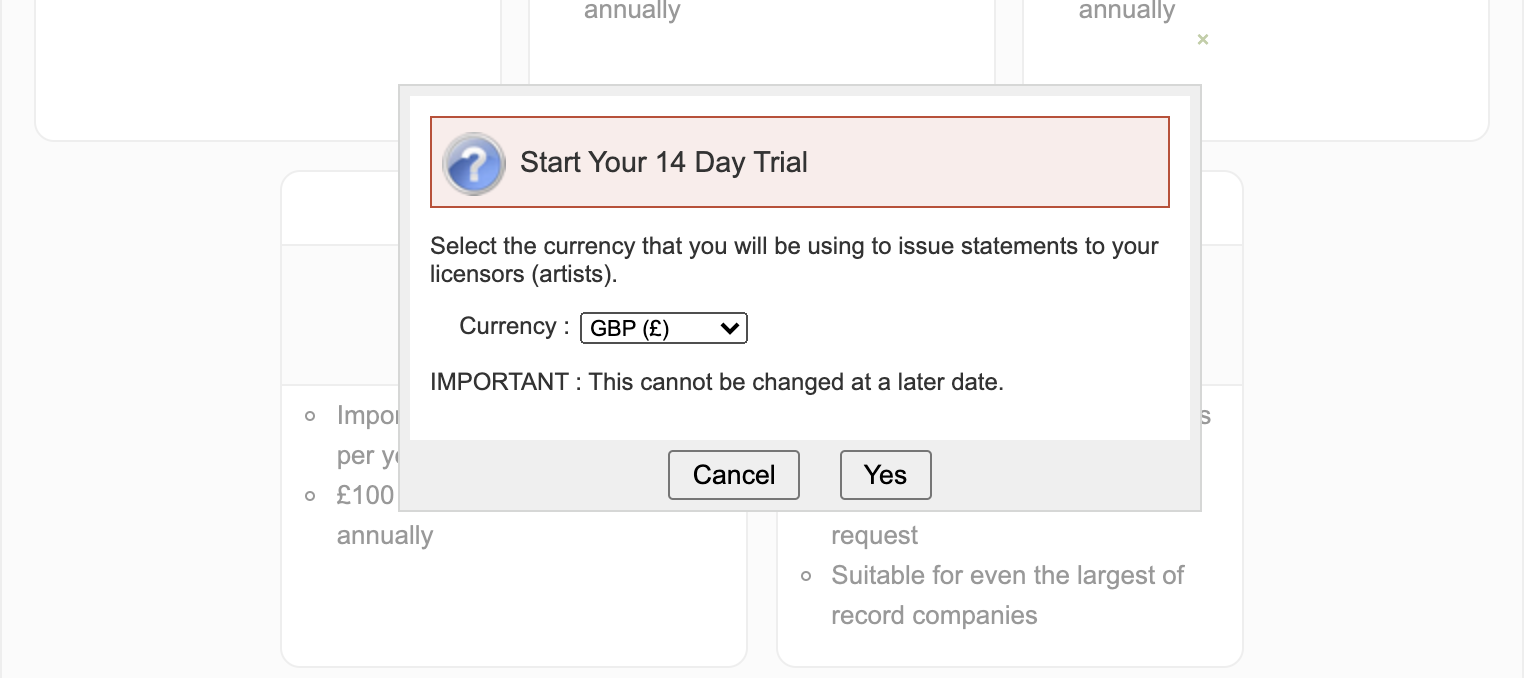 You will then receive a confirmation prompt, informing you that the trial has been activated, the trial end date and a link to the Support Guide to help your setup of RoyaltyWorx.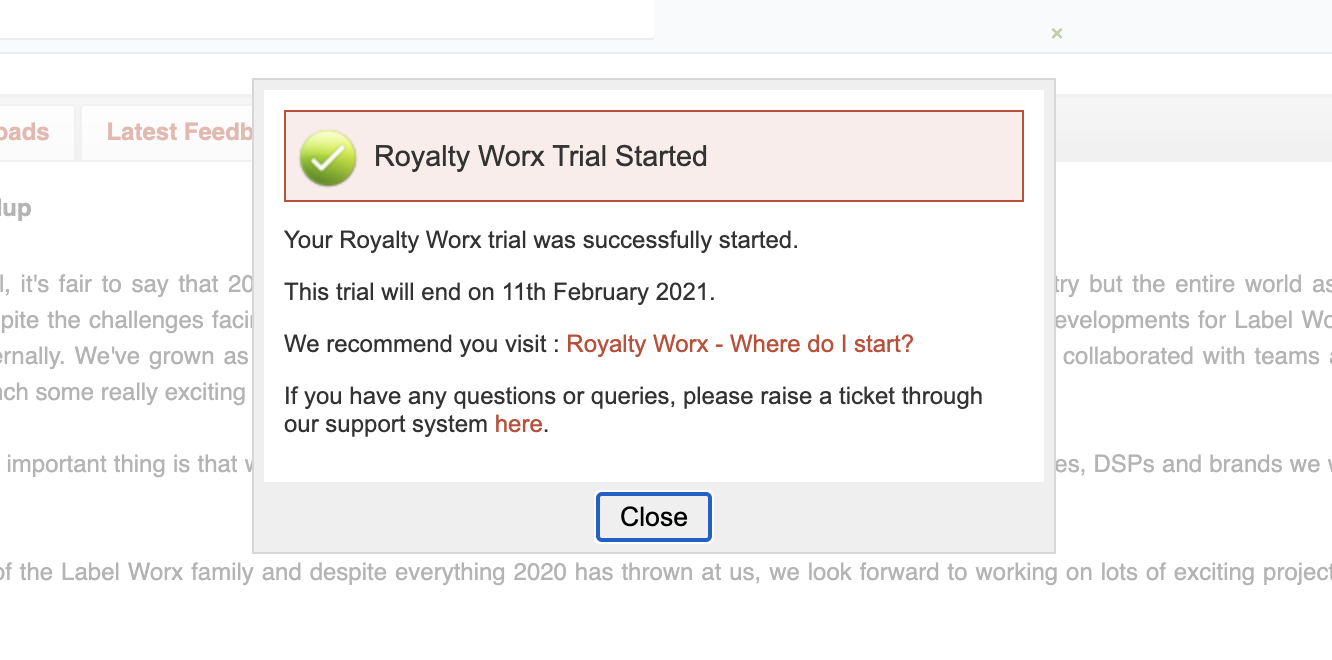 RoyaltyWorx will then be enabled on your account and a member of our team will be in touch to guide you through the setup process.
For more information on the pricing, please see our website here