Expense Types are categories used to group different types of outgoings together for ease of tracking, collating and accounting.
A common use for Expense Types is to account for different types of expenses such as Mastering or Remix Fees to Licensors at different rates.
HOW TO ADD EXPENSE TYPES
From the Label Worx Dashboard, select Royalty from the top menu. Then, select Maintenance and choose the Expense Types option.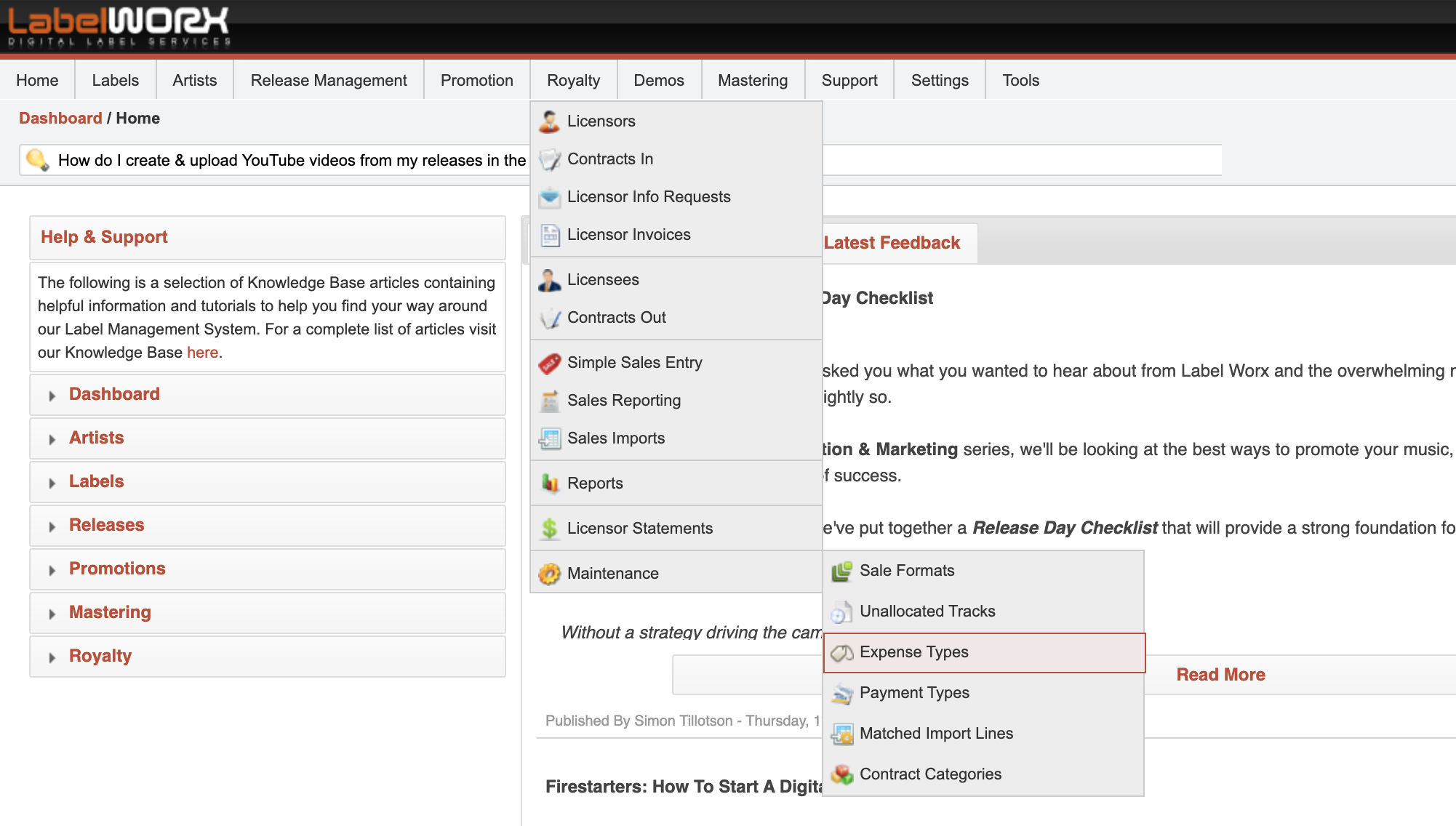 This will then take you through to the Expense Types screen. Here, all of your Expense Types are stored. You should immediately see all of the default Expense Types. These should cover most standard expense types.

If you would like to add more, simply click the New button located on the icon menu. In the New Expense Type screen, you can enter your desired Expense Type name. This should be a descriptive word/category. Click the Save button in the icon menu to complete the process.