Each time you generate Licensor Statements in RoyaltyWorx, a "batch" is recorded. This could be for 1 single contract & statement or a batch of thousands.

It is only possible to delete an entire batch of statements if all of the statements are still set to status "Awaiting Invoice". This means they have not been invoiced and paid. If there are statements in a batch that have been invoiced and you attempt to delete the batch, all statements except the invoiced statements will be deleted.


Note - If you need to delete a statement that has been invoiced, you will first need to delete the invoice. To do this read this article - How do I delete an invoice submitted by a Licensor?


To delete a "Statement Batch" complete the following steps -

1. Select "Royalty -> Licensor Statements -> Statement Batches" on the top menu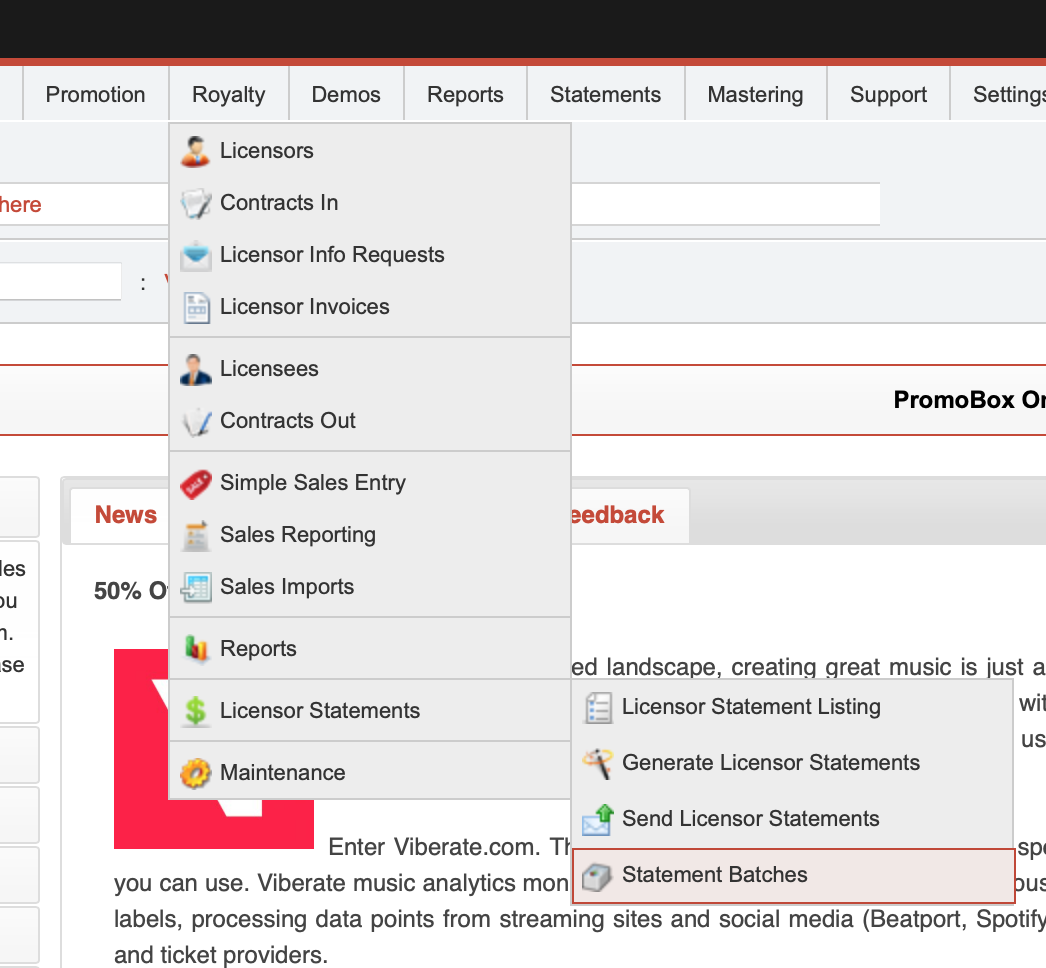 2. Click the red delete icon next to the batch you wish to delete



3. A progress bar is then displayed. You are able to navigate away from this page whilst deletion is taking place. This is particularly handy for large batches.