A Licensee is most commonly a Record Company or Label that wishes to license a release, track or remix to use on a compilation or to distribute in a different geographical territory from the original.
Complete the following steps to create a New Licensee:
How To Create A New Licensee
Select Royalty > Licensees from the Top Menu

Click the New button located in the icon menu.

The Licensee Details screen will appear where you can enter all of the relevant information before clicking Save in the icon menu to complete. The Licensee will then be visible in your Licensee's list.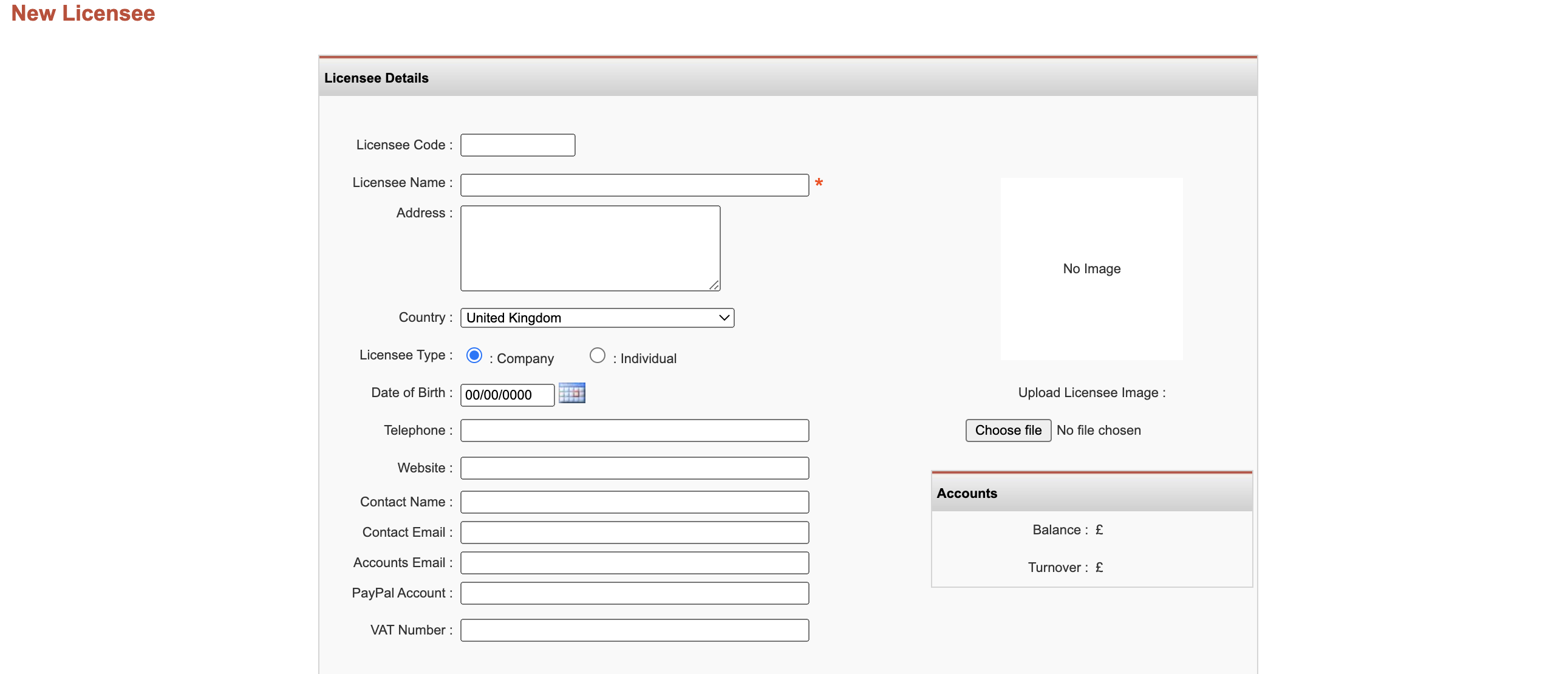 NOTE - Your must specify the "Licensee Name" as a minimum before you can save the Licensee. However, it is recommended that you enter as much information as possible.