All LabelWorx clients have access to their own metadata at any time, with the freedom to export with ease and in a format that you can use.
How To Export Your Metadata
This can all be done from your Release List (Release Management > Release List). In the top-right corner, select the Export Icon.

You will then be presented with a new window, where you can customise a number of parameters for your export. You can simply export all metadata, which is how it is set as default

Or you can customise and select specific Releases, Labels or Release Dates to export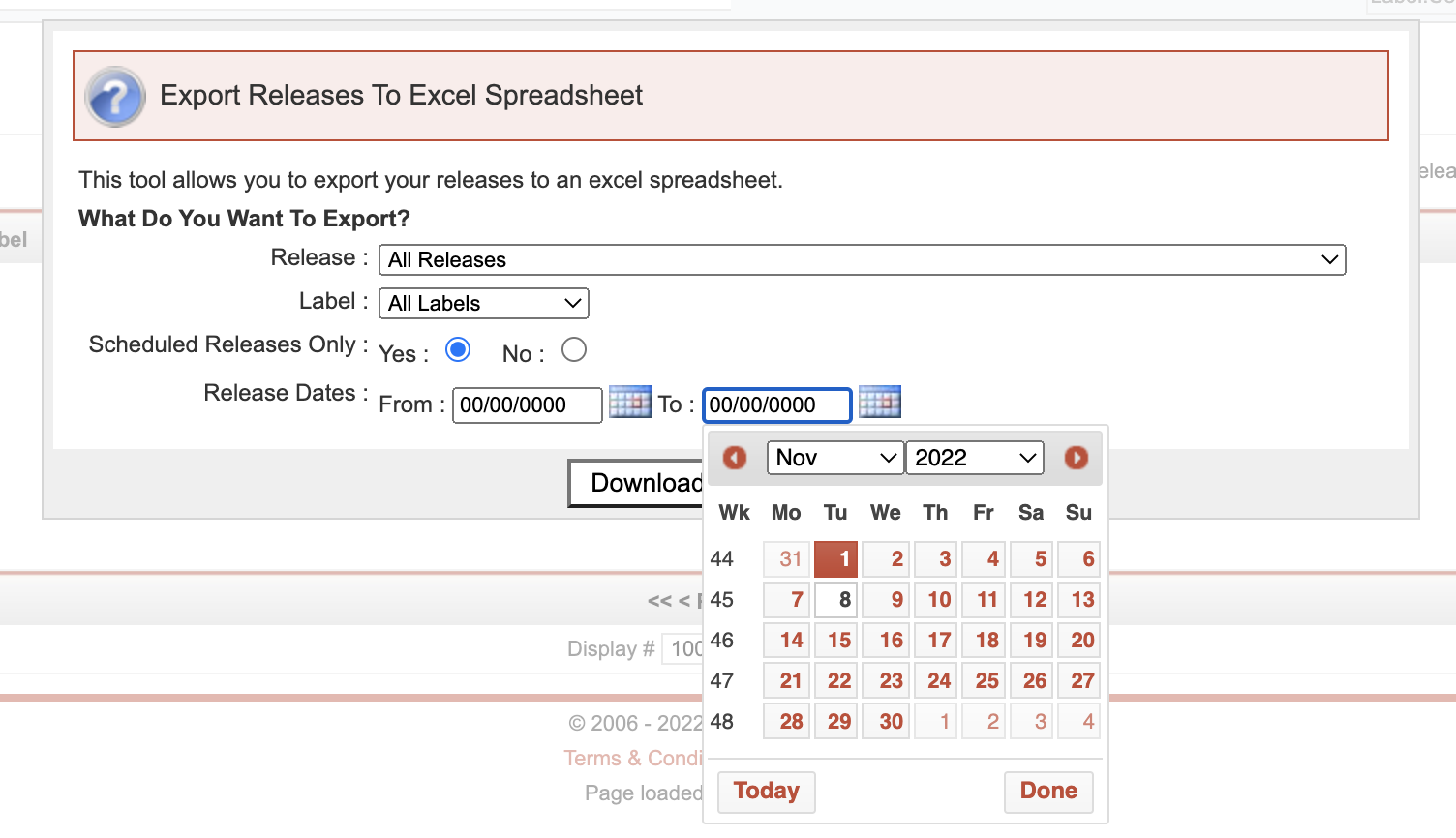 What Will the Export Look Like?
The Export you will download will be an XLS file and will contain all relevant information that you have entered on your releases in the LabelWorx system.