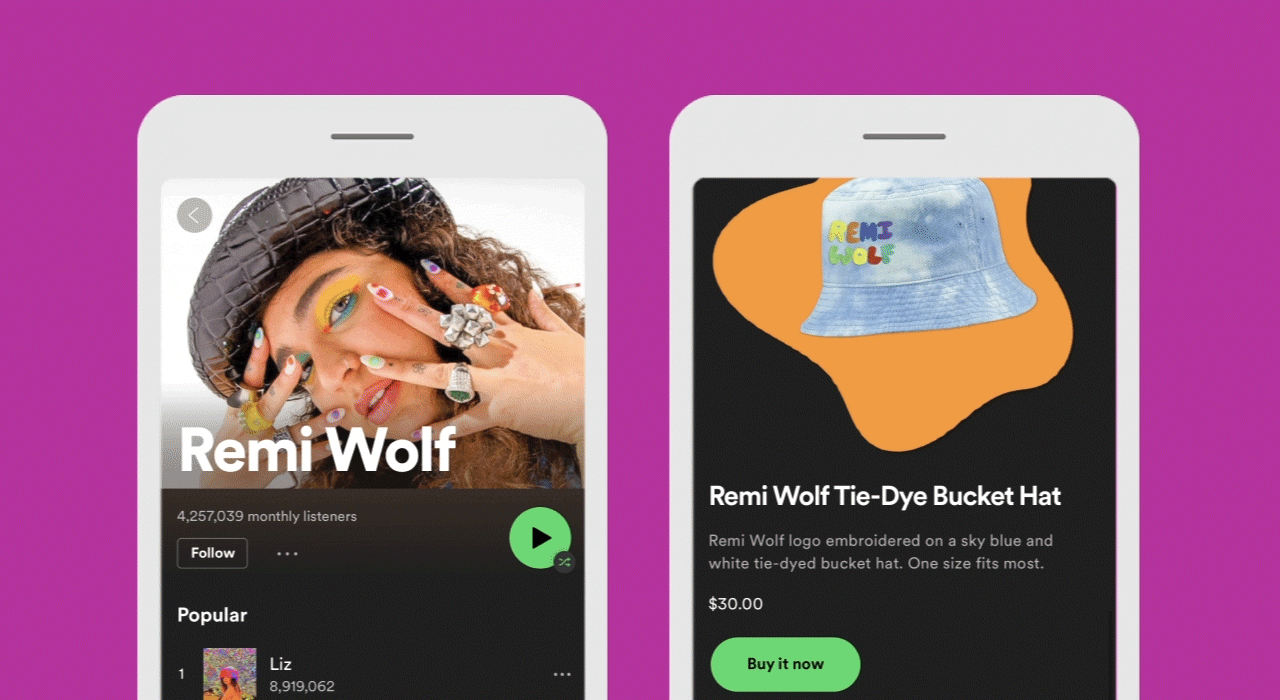 With 365 million global listeners, Spotify is the world's most popular audio streaming subscription service — and that makes it one of the go-to places for artists to build their fanbases.
Spotify has announced a new integration with Shopify giving artists even more opportunities to grow additional revenue streams, like merchandise.
Shopify makes it simple for artists and their teams to manage inventory and control which items are featured on their profiles. (For example, out-of-stock items get automatically removed from your profile.) As soon as you're ready to drop new merch, you'll immediately be able to share it with fans and capitalize on your release moments so that they can browse your merch while they stream your new music.
Listing your merch on Spotify with Shopify is easy: All you need to get started is admin access to your Spotify for Artists account and a Shopify store.
You can find full information on how to set this up in the link below: