Both iOS and Android users can use Amazon Music For Artists. With over 60 million listeners on the platform, it provides streaming functionality as well as intelligence about artists' listeners. There is also a company website where artists and their teams may learn about best practices, additional resources, and other information.
How Does Amazon Music for Artists Work?
Artists may claim their accounts, get verified, upload artist photos, and get a worldwide view of their streams and performance data across curated playlists and stations via Amazon's app.
Amazon is also the first app to use Alexa to display data on song performance. This is a critical feature in an age when music is discovered and streamed through a variety of devices.
Main Features
The Daily Voice Index is one of the success metrics available. This index shows how music works with Alexa, providing information on voice requests by artist, album, song, and lyrics.
A tab for fan insights, which shows a breakdown of an artist's most devoted fans. This allows musicians to concentrate on key audience segments and gradually expand their fan base.
A configurable date filter that allows you to look at performance statistics for certain dates and track lengths.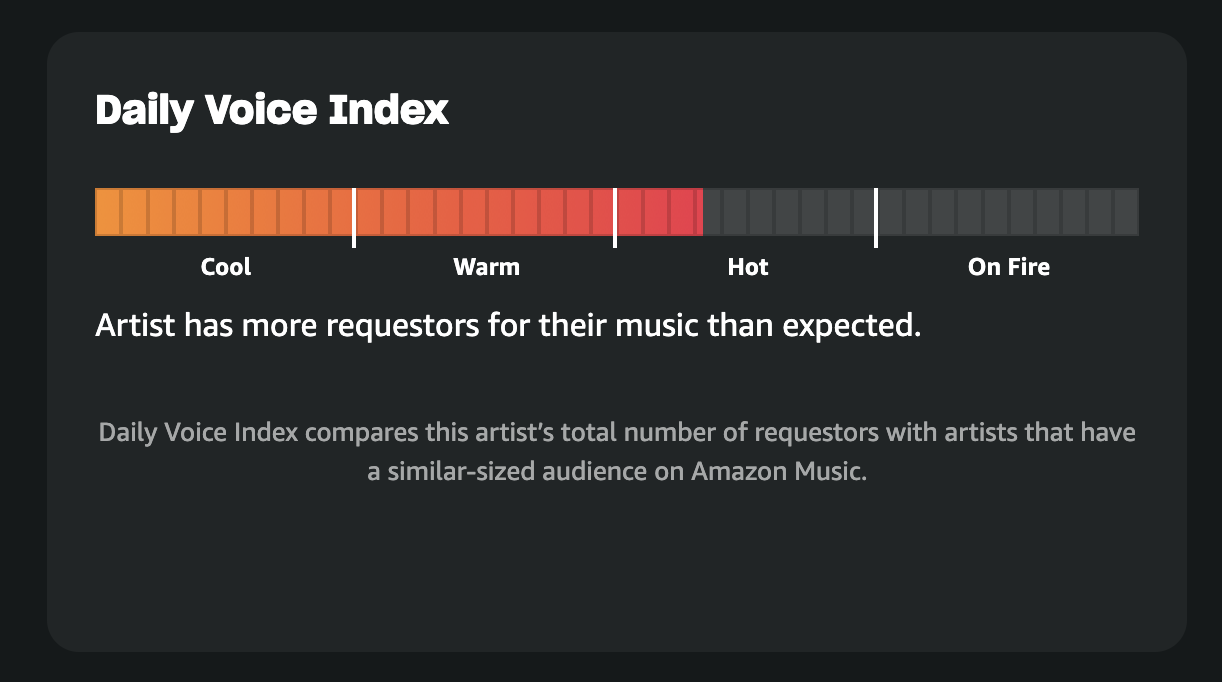 How Do You Claim Your Amazon Music for Artists Team Admin Account?
Individual artists will be able to download and connect to the app directly, after a verification process.
For label accounts, we can facilitate the setup of a "Team Admin" account for all Label Worx distribution clients. This team account will allow you to manage multiple labels/artists within your company. Simply complete the form below with the relevant details and we can liaise with Amazon on your behalf.