LabelWorx is a specialist distributor with dance and electronic music at its core. We provide bespoke distribution packages and a promise to get your releases online, at the right time, and with the promotional support to get your music the features they deserve.
This article is designed to help guide you through the setup process and ensure you have all of the knowledge needed to use the LabelWorx system with speed and efficiency. It can be quite overwhelming to begin using new software to oversee your label, so we've broken down the process into smaller, more manageable sections for your convenience.
INTRODUCTION TO THE LMS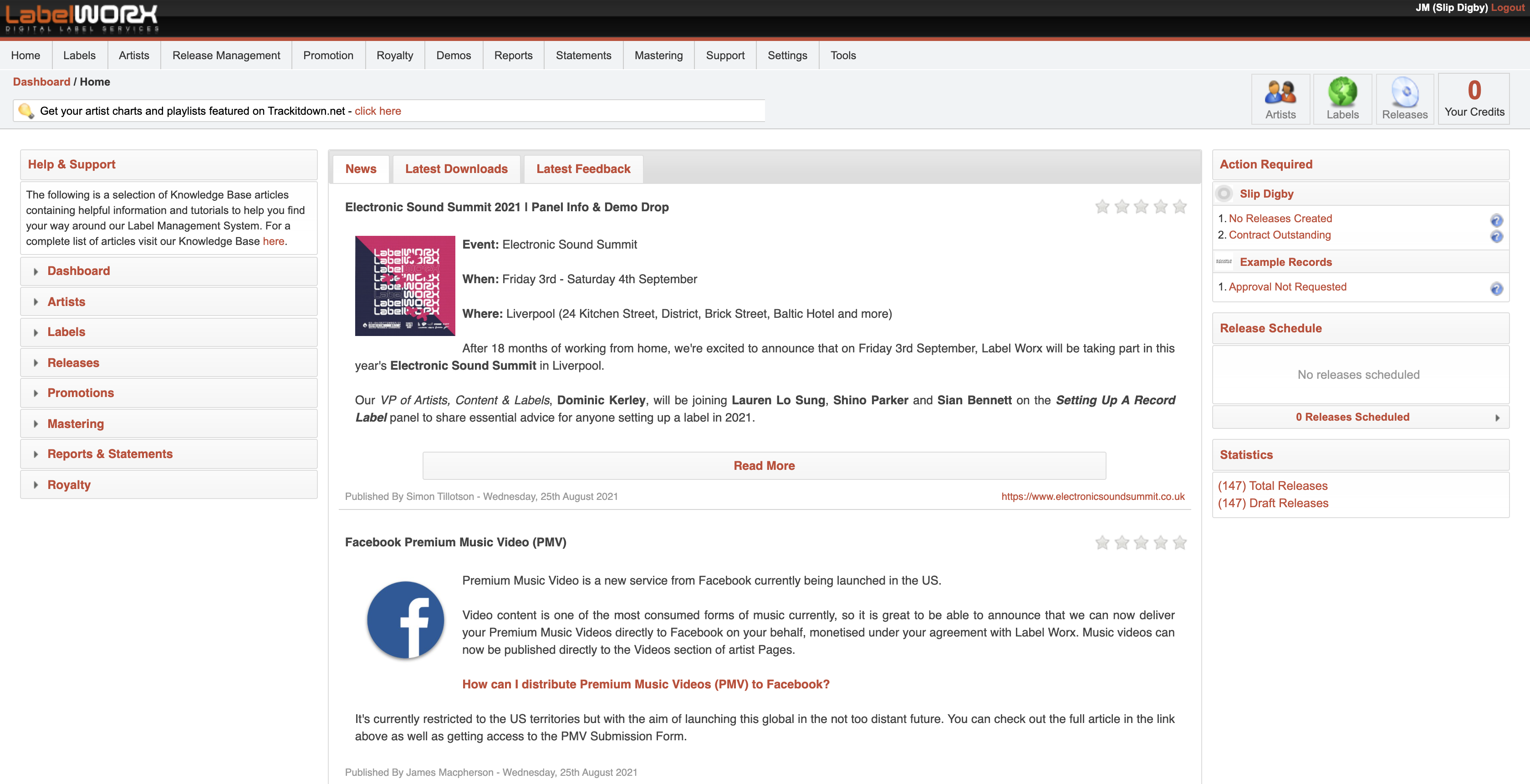 The LMS (Label Management System) is the core of everything we do here at Label Worx. Once set up with an account, you will receive login credentials for the LMS. The LMS Home Screen is the base of that, giving you easy access to all of the areas of the system that you will need in order to run your label efficiently.
The below article will highlight the key aspects of the LMS, such as the Top Menu and Icon Menu.
CONTRACT OUTSTANDING
Shortly after your Label Worx account has been approved, you will receive a confirmation mail containing your login credentials. You will then receive your distribution agreement separately, as an email, via 3rd party e-signature service, DocuSign.
LOGO & LABEL DETAILS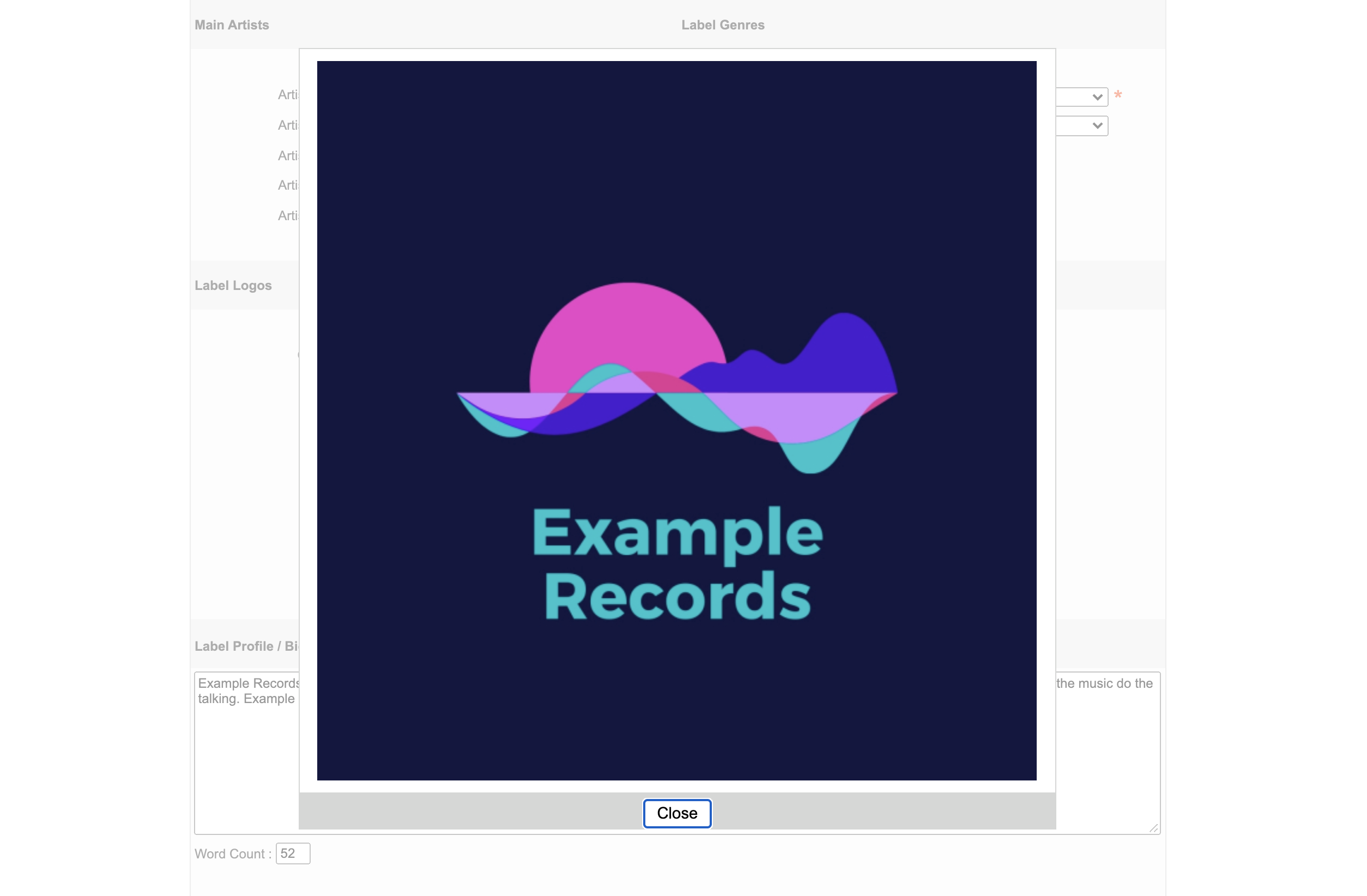 Your Record Label Details page is a key page within our system that details all information about your labels such as contact information, label logo, key artists, genres and bio's etc. For distribution customers, this information will be passed onto stores and is used by them to review your label when considering your application to their store.
PREVIOUS RELEASES

If you are an established label and already have releases on the stores via another distributor, you will want to make sure that these releases are transferred correctly (or redelivered if necessary) to the stores. In order to aid this process, you need to inform us of your transferring releases.
CREATE RELEASES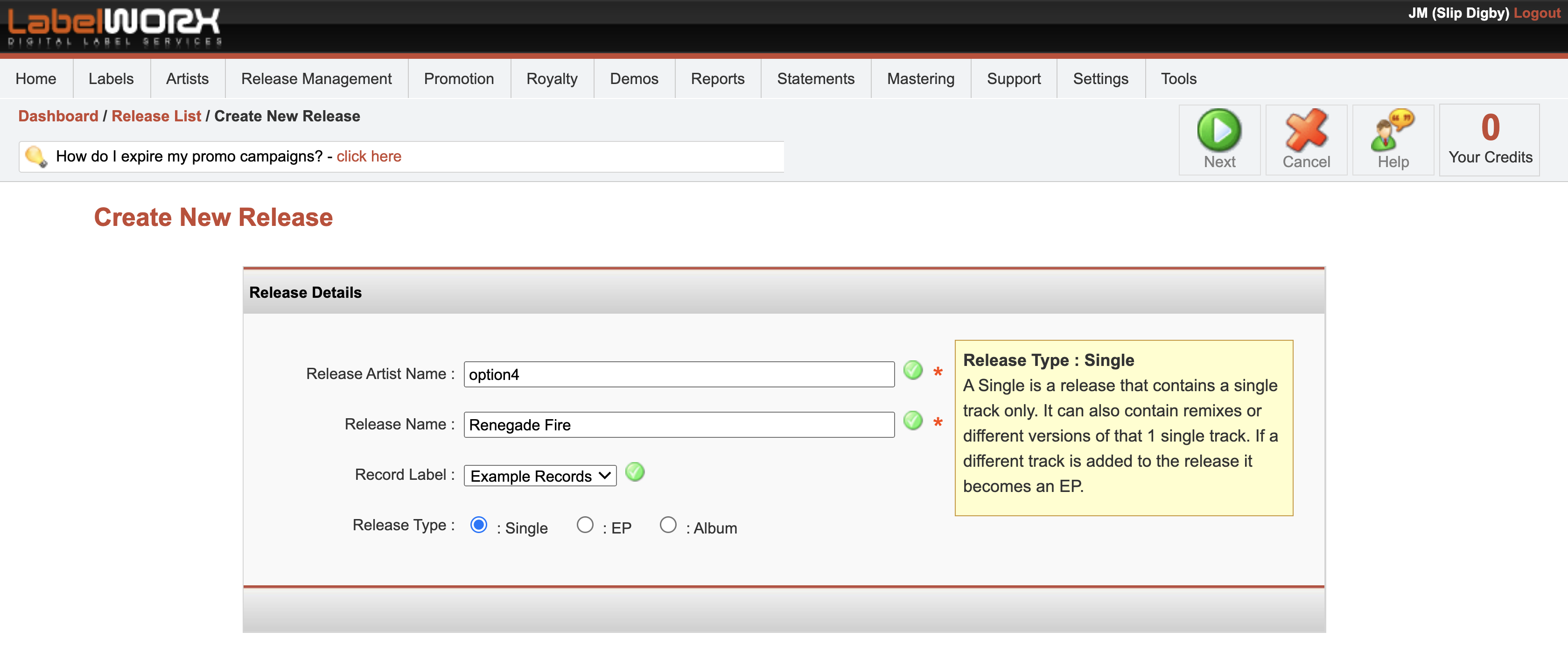 Whether new or old, you will need to create your releases in the Label Worx LMS. This is done on the Release List page (Release Management > Release List in the Top Menu)
If you have previous releases to create or multiple new releases, the best process would be to use the bulk import procedure. The below article will explain how to do this:
If you are creating one or two releases, then the best process would be to use the release creation wizard. Follow the instructions below to create your release:
For many more support articles, please check out the full Release Creation section below:
LABEL APPROVAL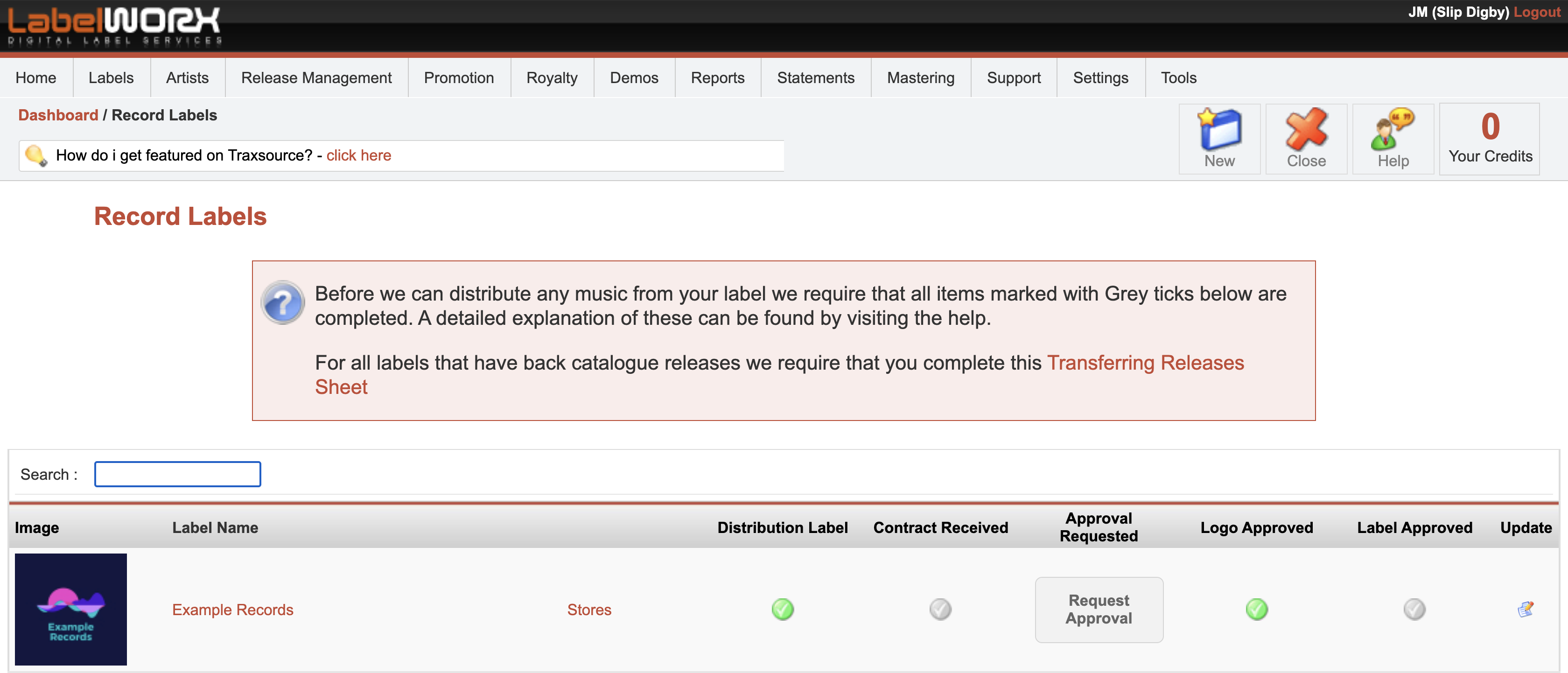 Once you have returned your contract, informed us of any previous releases (if applicable) and created your releases in the LMS, you will be ready to Request Approval for your label. This is an internal approval process that simply ensures you have everything in place that the stores require labels to have. The below articles will point you in the right direction for what you need to have, along with how to request approval.
BEST PRACTICES
Granted, "best practice" for one label may differ from the best practice for another label, however, there is still information that will be useful for all or can be transferred to meet your label's needs. There are a number of best practice articles as well as tips & tricks for certain stores in the articles found in the Knowledge Base sections below.
LABEL WORX SUPPORT
Our support team will be on hand to help advise you through your setup with Label Worx. If you have any questions that you cannot find in the Knowledge Base, then you can get in touch via the below contact form.
When you make a request, please try and ensure that you select the closest possible "Service Category" so that we can answer your question promptly and the question is assigned to the correct support team.