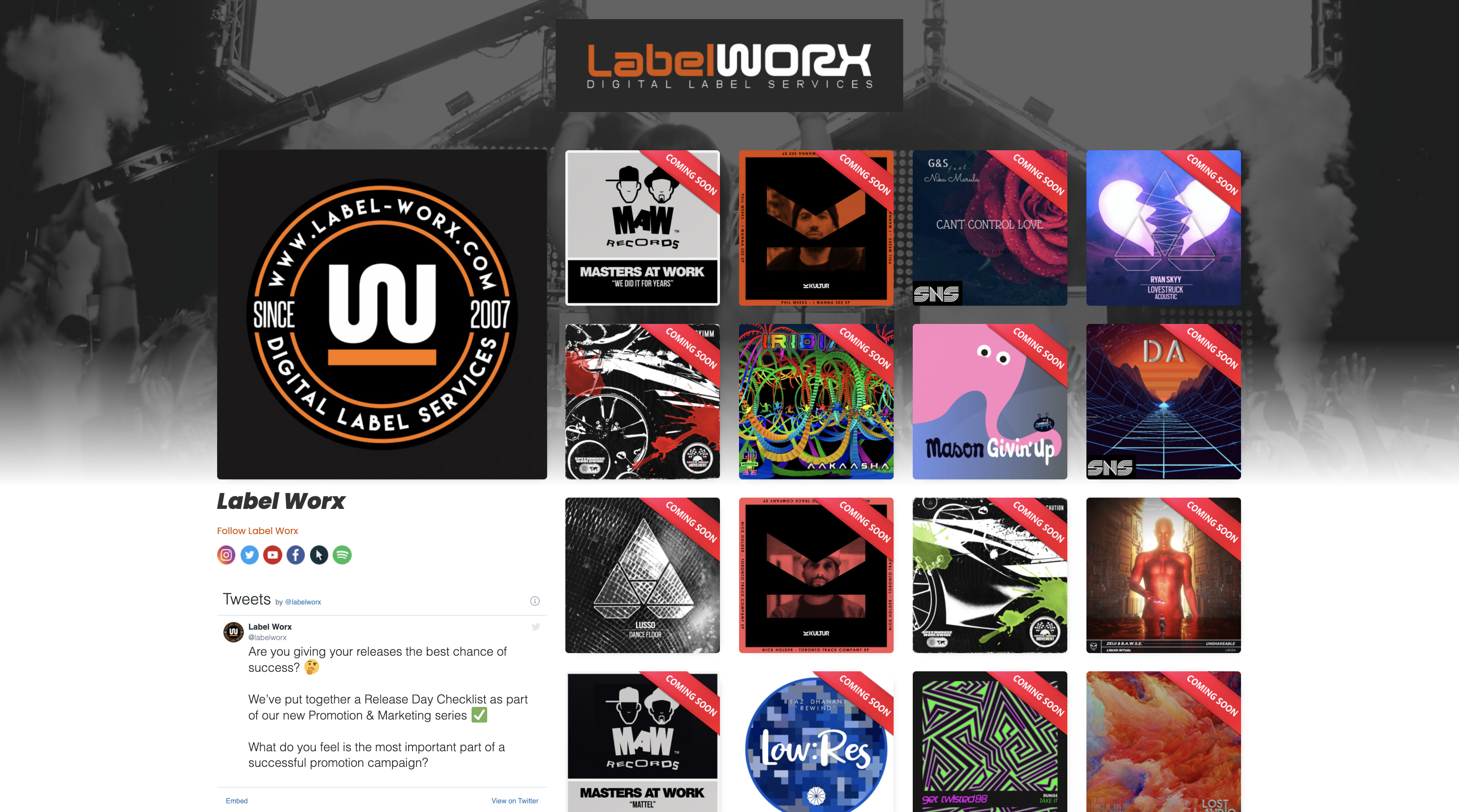 LabelWorx has teamed up with Soundplate, the next-generation of music smart links, to help you take your music marketing campaigns to the next level. Use Soundplate Clicks to easily create intelligent smart links for your music with innovative new features designed to help grow your fanbase, increase streams & sales, sell more gig tickets and better your understanding of your audience.

All LabelWorx clients are entitled to 25% discount when setting up a Soundplate Clicks account
Key Features:
Smart links which support all major music platforms in all territories. You can also use Soundplate Clicks to create an artist page and display all of your music in one place.
Pre-Save campaigns. Allow fans to automatically save your tracks to their Spotify / Deezer / Apple Music library.
Detailed stats and analytics to better understand your audience and improve your marketing. Track stats live in your dashboard and / or set up custom email reports.
Import your Songkick events and target fans in locations where you have upcoming tour dates.
Tools and options designed specifically for labels and other companies with multiple artists. Allowing you to create links for multiple artists, invite your artists to view stats and much more!
Social media share tracking, embeddable widgets for your website, QR codes for offline marketing and much more!
Register now with your label and get started with an automatic 25% discount, for LabelWorx clients only!