Beatport Hype is the ultimate promotional platform for smaller artists and labels on Beatport. Hype enables you to grow your label and maximise exposure outside of the main Beatport genre charts and the dominance of more established labels. Only eligible labels with sales under $15000 in the preceding 12 months will be eligible.
What Are the Benefits of Beatport Hype?
Homepage Feature Opportunities - Get access to prime reserved home page sections for selected Hype releases.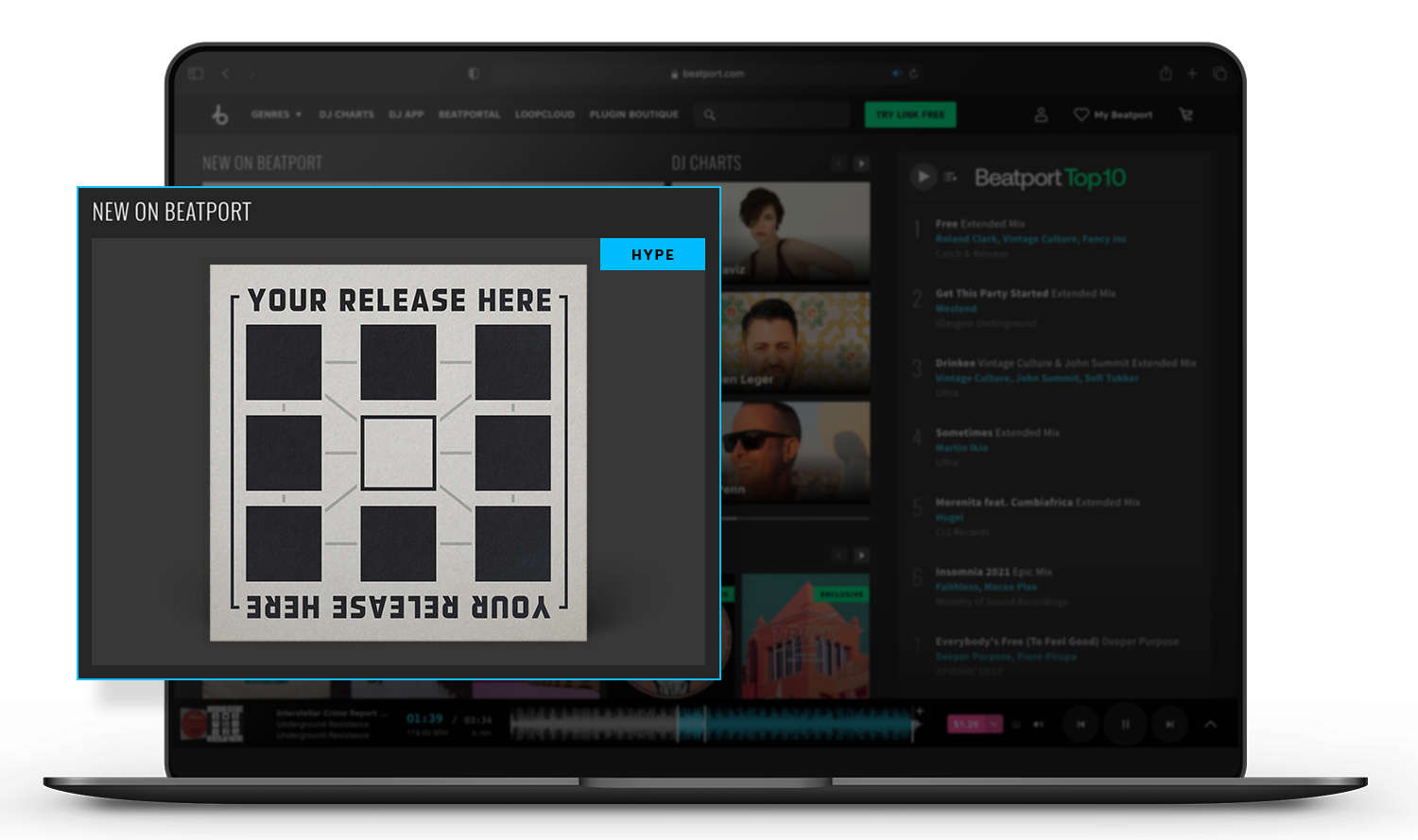 Genre Page Feature Opportunities - Headline feature space reserved on each Hype genre page for select Hype releases.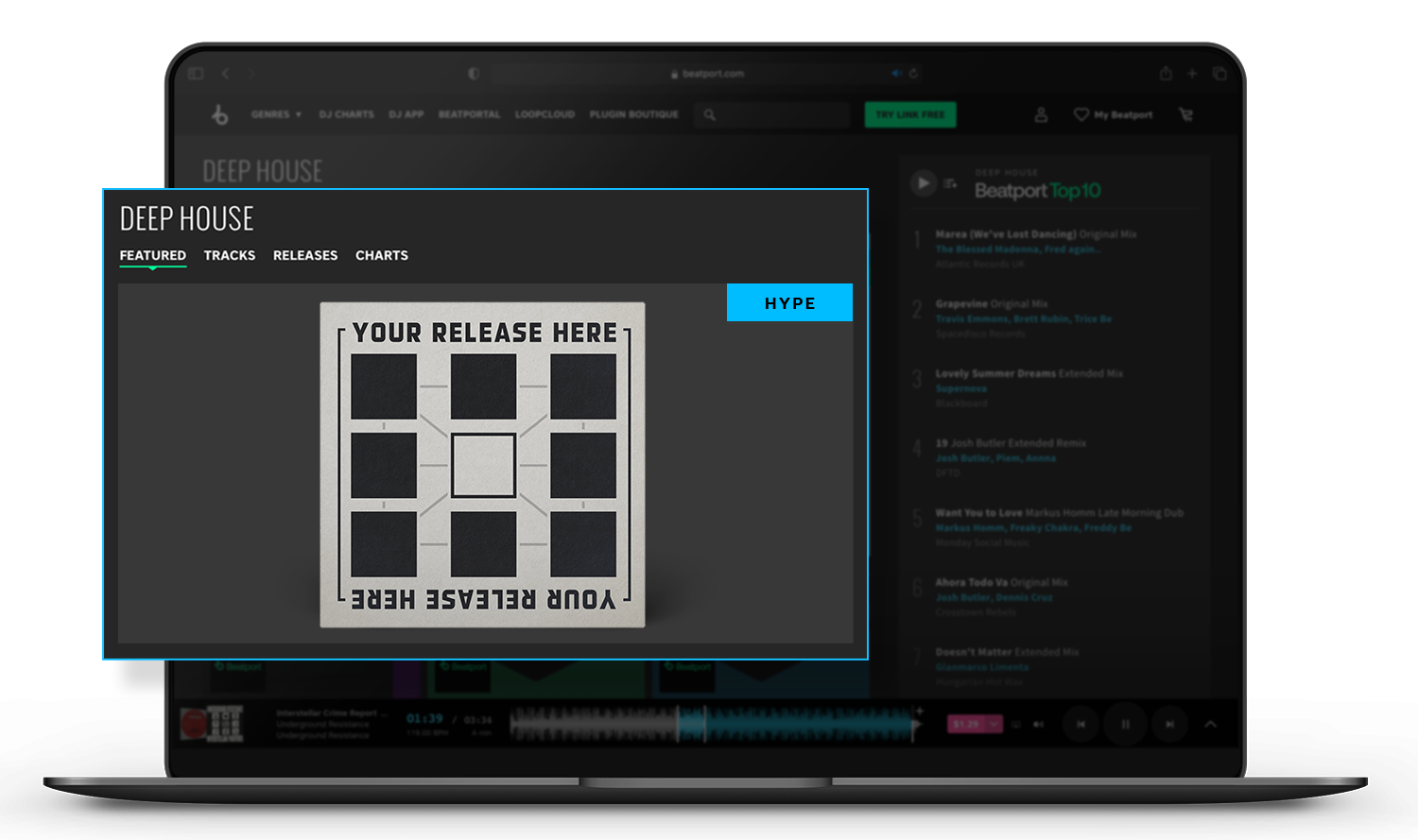 New Releases and Hype Picks by Beatport - Select Hype releases curated and highlighted on the home page and on each Hype genre page.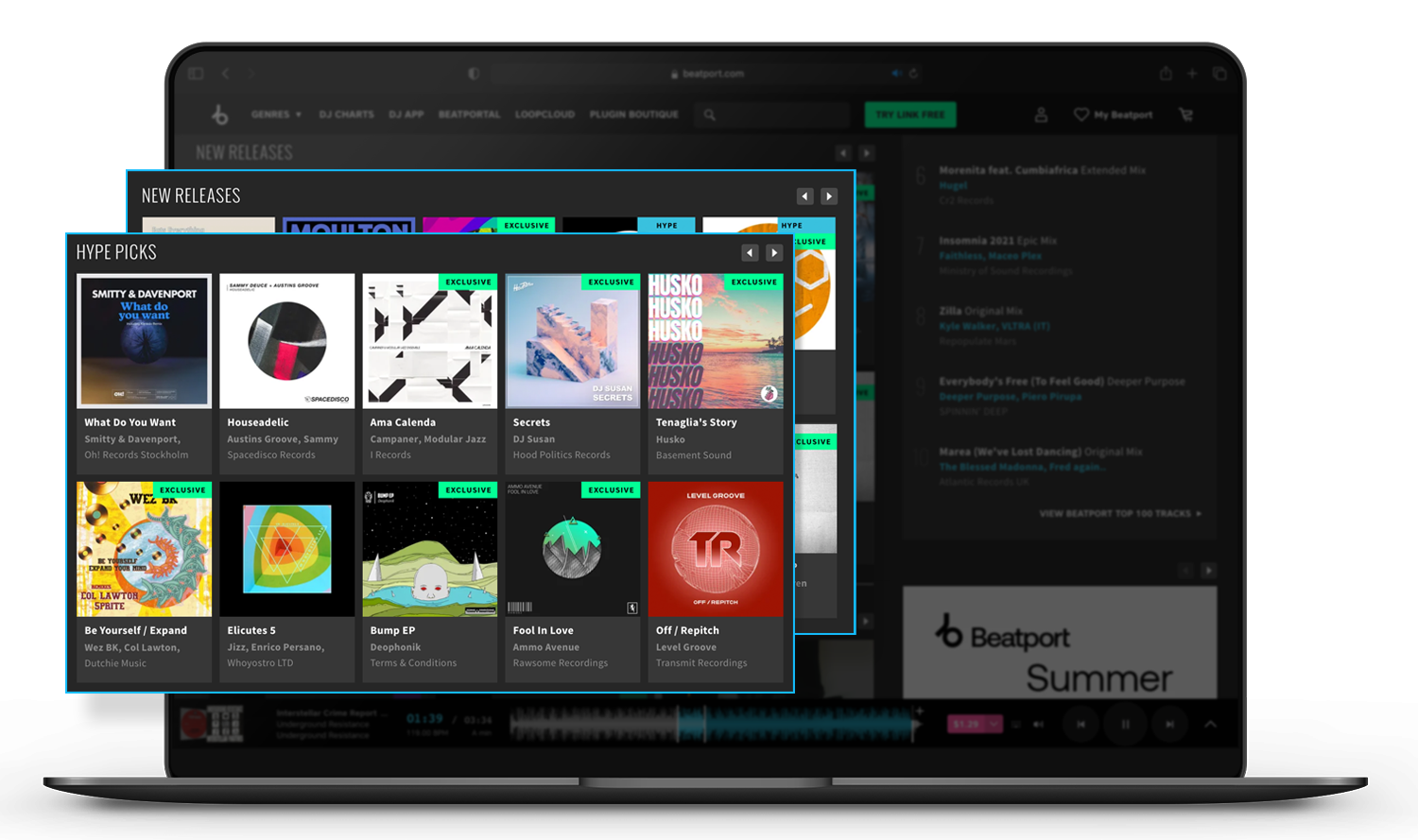 Independent Hype Top 100 Charts - Gain traction and exposure to break into the global charts with the overall Hype Top 100 and genre charts.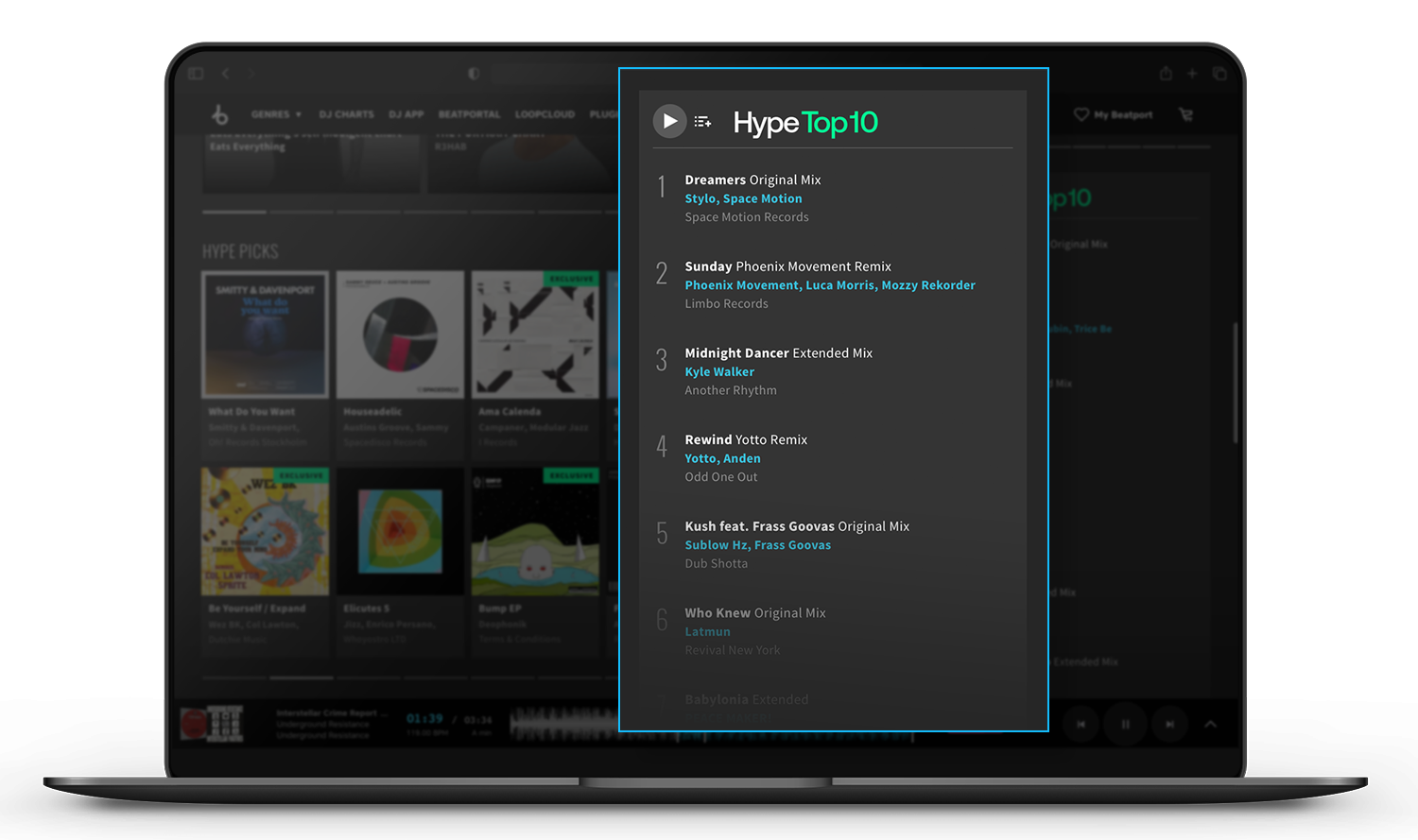 Best of Hype Playlists on All Platforms - Curated monthly Hype playlists featured across the Beatport LINK ecosystem including the mobile app, DJ web app, and directly into the world's most popular DJ software.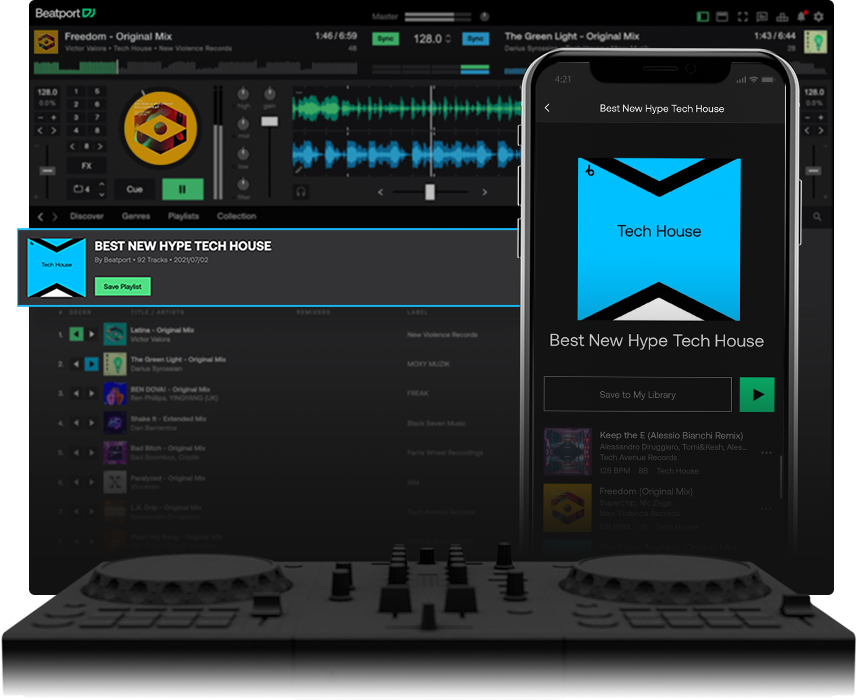 What Genres Are Eligible for Beatport Hype?
Dance / Electro Pop
Deep House
Drum & Bass
Electronica
House
Indie Dance
Mainstage
Melodic House / Techno
Minimal / Deep Tech
Organic House / Downtempo
Progressive House
Techno (Peak Time / Driving)
Tech House
Trance
How to get started with Beatport Hype
Simply sign-up using the link below and you can link your Hype label with an exiting Beatport account.
Log in with your Beatport user account credentials

If you do not already have a Beatport account you can choose to "create one"

You may be prompted to confirm your email address before you can log on

Once logged in, find and choose your label then click "Continue"

You can then choose the plan and "Subscribe Now"

You will have the option to add your credit card or PayPal information to the billing page

Once the subscription has been purchased your Hype Status will be active within 24 hours