The minimum payout value prevents Licensors from submitting an invoice to collect their royalties unless the total value owed to them is higher than the minimum payout amount set. Many record labels use this system to avoid paying large bank transfer fees for smaller royalties owed.

The "Minimum Payout" value can be set globally or on a per Licensor basis.

It is recommended that you set the "Minimum Payout" in "Settings" on the "Royalty" tab before you start creating your Licensors because all "Licensors" that you create will get that value by default.

To edit a minimum payout value on a licensor complete the following steps -

1. Select "Royalty -> Licensors" from the top menu
2. Select the "Licensor" from the list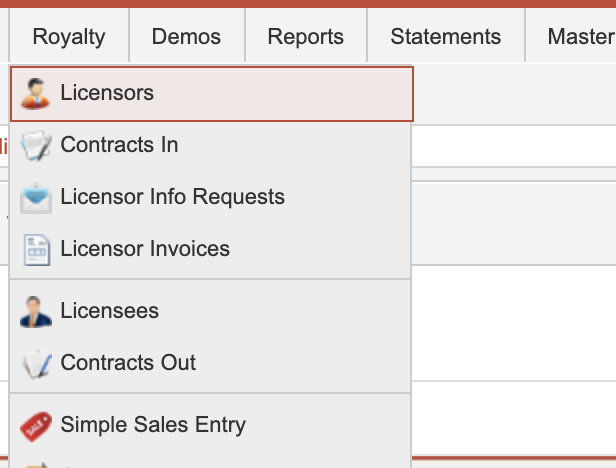 3. Update the "Minimum Payout" value under the "Accounts" box
4. Click the "Save" from the icon menu


Note - To edit the "Minimum Payout" value on all Licensors please read this article - How do I adjust the Licensor Minimum Payout on all Licensors?