When sending your Licensors a statement through RoyaltyWorx you are also sending them a link to invoice for their royalties. Invoices are then received into the system where you can manage them.
When a Licensor submits an invoice to you they are stored in Licensor Invoices for you to review, download and then pay. Before sending out statements & receiving invoices, you will need to set up payment methods for your licensors.
Setting the Payment Methods for your Licensors is a simple, yet vital part of your Royalty Worx setup and you will see that it is within the Action Required section of the Dashboard. It must be set in order for the software to function.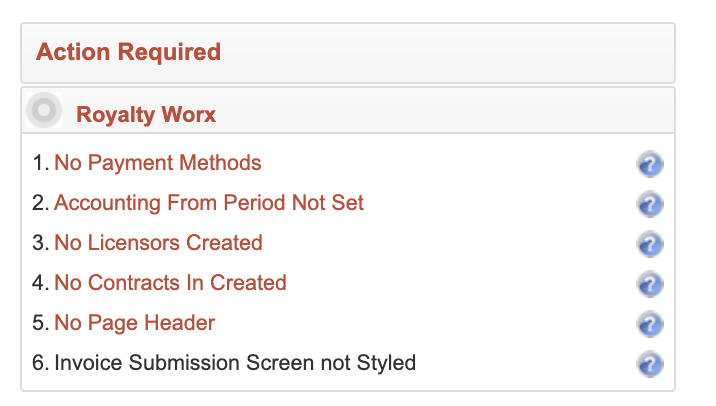 Adding your Payment Methods here allows your Licensors to submit their invoice and request payment through your desired method. You can configure your Payment Methods Worldwide, so they are the same for everyone, or you can configure them on a per-country basis.
HOW TO SET UP YOUR PAYMENT METHODS
Select Settings from the Top Menu. On the Account Settings page, select the Royalty Worx Settings tab. You will see towards the bottom of the page, the Payment Methods tab. Here you can click Add Method in order to add your various payment methods.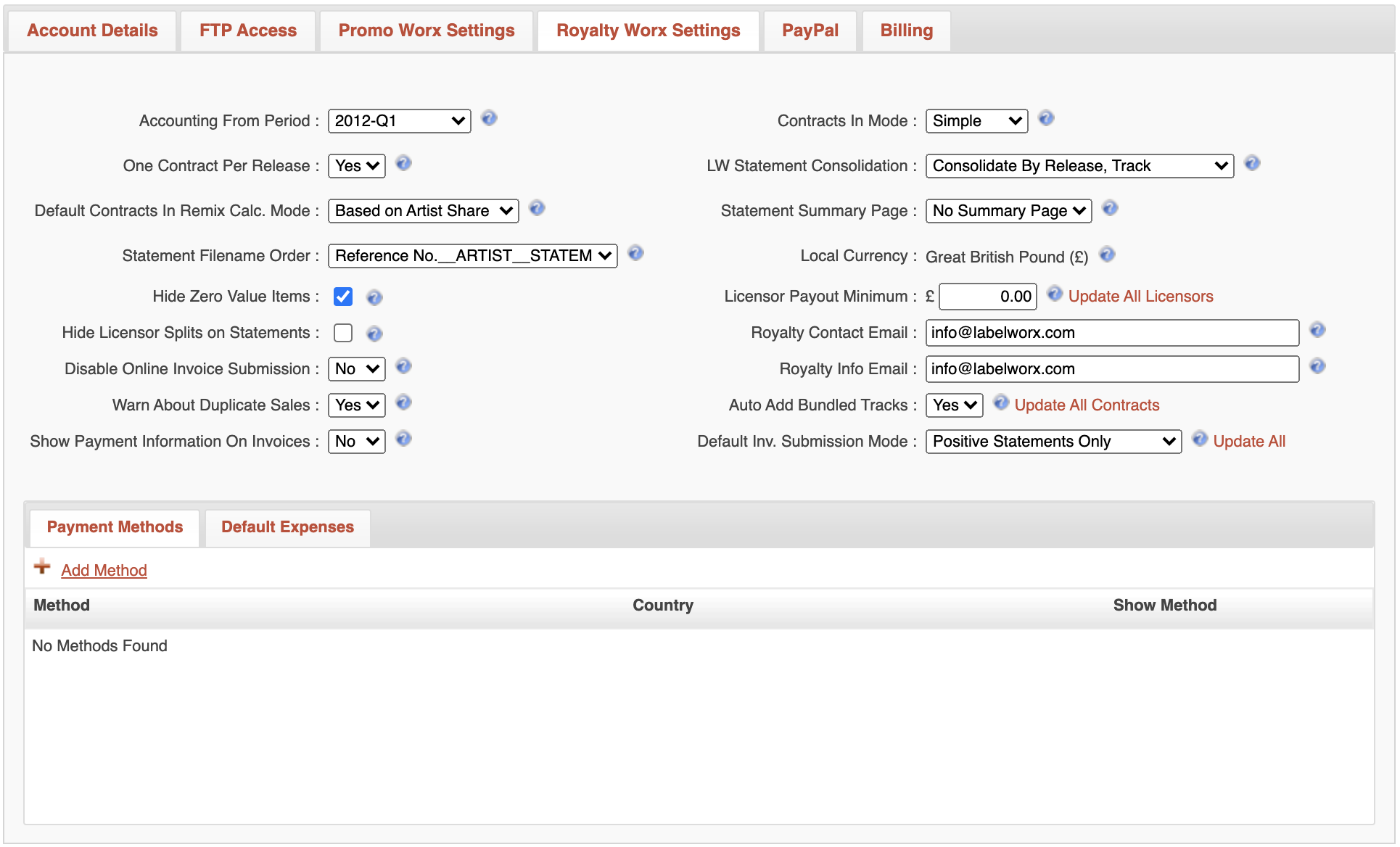 A pop-up window will appear giving you various different options for your Method.
Select the option you require.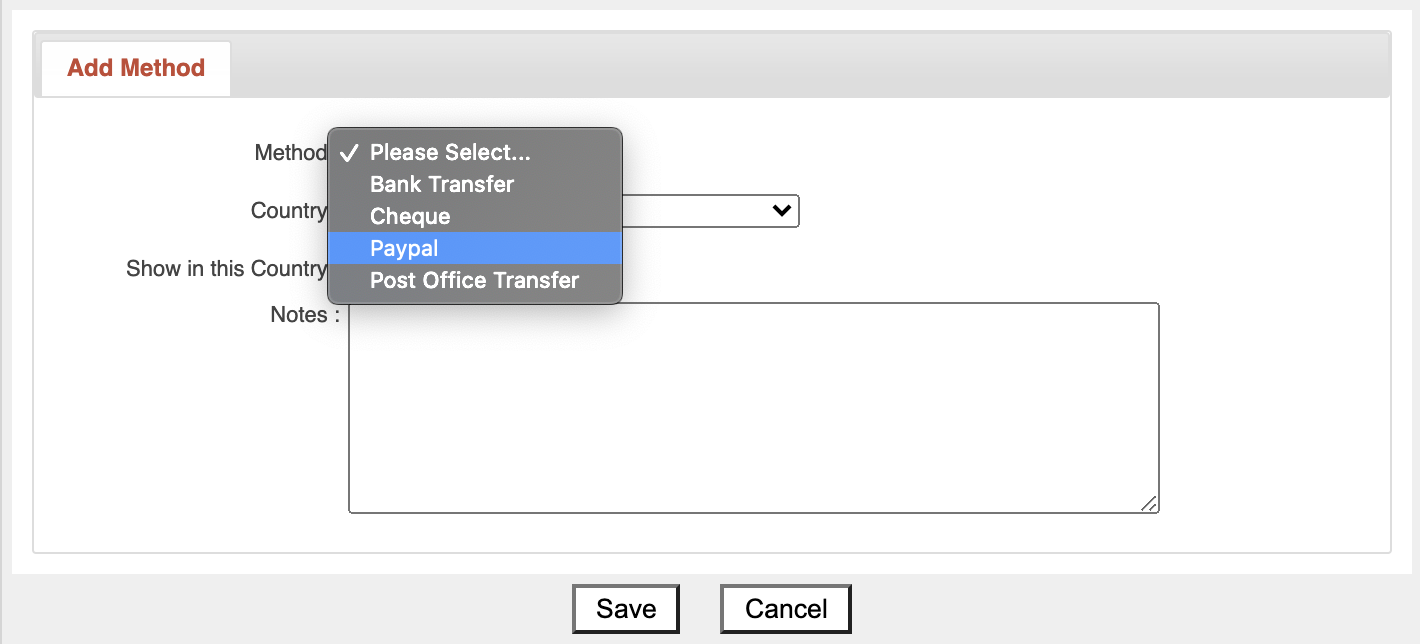 You can also choose whether to set Worldwide or set this payment for a specific country.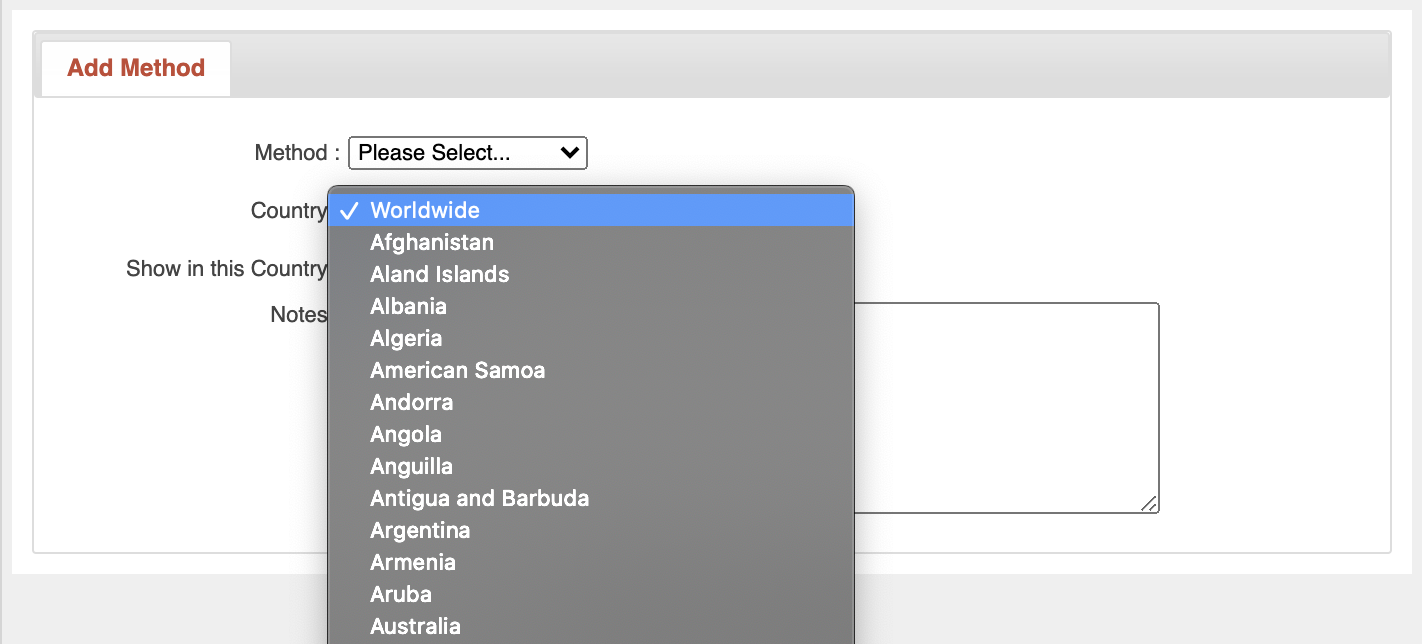 Once you have selected your Payment Method, the pre-populated text will appear in the Notes section. This is the text that your licensors will see when submitting an invoice to you.
You can customise your notes as you wish.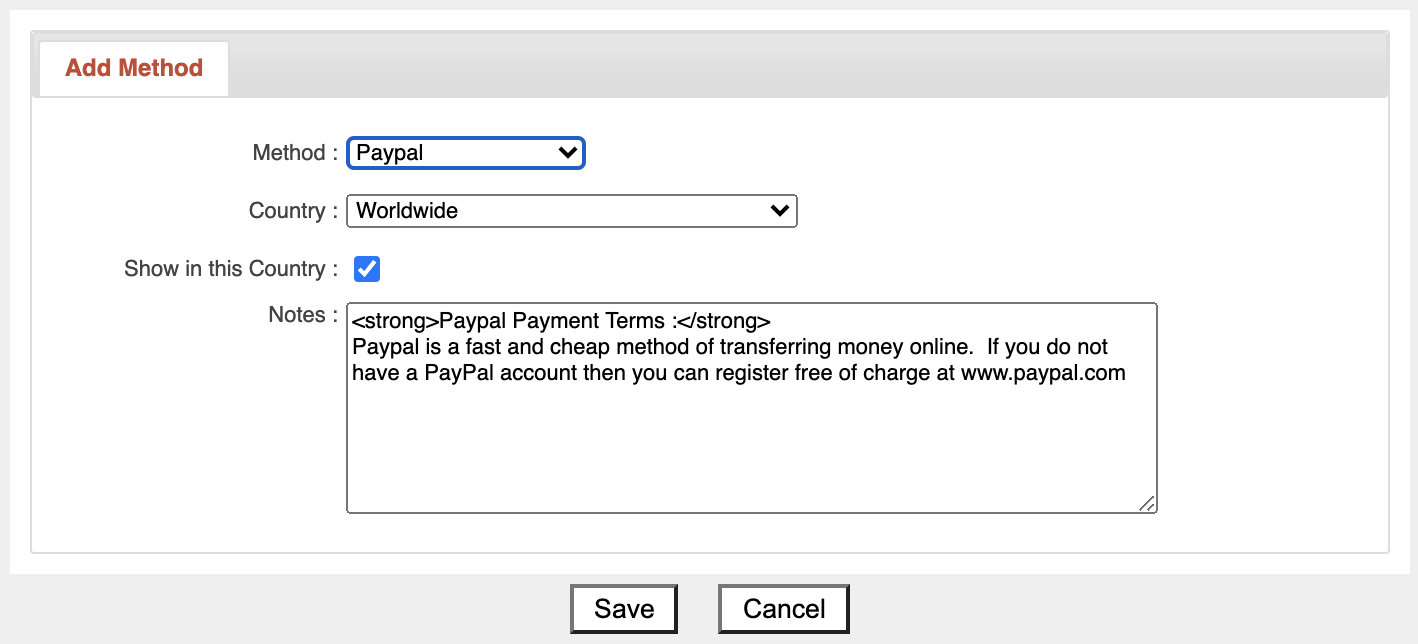 Finally, click Save. You will then see your new Method in the Payment Methods section, confirming it is set up and highlighting the particular details. Continue to add any different options you want to allow Licensors to submit invoices.
IMPORTANT - You should only offer Payment Methods that you know are feasible for your Label.

HOW TO VIEW YOUR INVOICES
From the top menu, select Royalty > Licensor Invoices.
The Licensor Invoices screen will list all invoices with an Outstanding Balance. If you need to access invoices that have already been paid you will need to change the Invoice Status drop-down to All Invoices or Paid Invoices.


Specific invoices can be found by using the filter by Licensor option, or text Search.
To view what the Licensor has submitted an invoice for, use your mouse and hover over the Licensors name in the list.
Click the PDF icon under the Invoice No. column to download the invoice for your records.
HOW TO PAY A LICENSOR INVOICE
All invoices submitted online via your Licensors can be both viewed and marked as paid from the Licensor Invoice Listing screen. You will need to pay invoices set for "bank transfer" using your preferred banking system.
To pay an invoice complete the following:
Select Royalty > Licensor Invoices from the top menu
Note - As default, all invoices with an "Outstanding Balance" will be shown. You can change this so that "All Invoices" or "Paid Invoices" are shown by changing the drop-down option on the right of your screen.
Find the invoice that you wish to pay and click Payment on the right.
The payment screen will be displayed which also shows the requested payment method.
Paying by PayPal :
To make a payment via PayPal you must have this configured in your settings first - How do I setup PayPal access from Royalty Worx?
Tick the "Pay by PayPal" check box

Click the "Save" button on the icon menu

Login at PayPal

Confirm the payment at PayPal

Your payment will now be complete and you will be returned to Royalty Worx
Paying Via Another Method :
Select the date of the Payment (This defaults to today but set this to the actual day if you made this payment already)

Select the "Payment Type" from the list

Enter a transaction number, reference number, cheque number or something relevant into the comments field

Click the "Save" button in the top right
HOW TO MARK STATEMENTS ALREADY PAID OUTSIDE OF ROYALTY WORX AS "PAID"
If you make a payment outside of the system, you will need to head to the Contract In for each of the licensors statements that you have, head to the Statements tab & press the Mark Paid button.

You can also mark an entire statement batch as Complete so that the balance isn't brought forward as well. You can do this by heading to Royalty > Licensor Statements > Statement Batches & pressing the Mark Complete button.

Please note that this will mark every statement in the whole batch as Complete.