Having a well-managed promo list can help with the deliverability of your promos, along with helping to prevent your release from being leaked. Whilst our team are working tirelessly behind the scenes to increase the effectiveness of your promos, there are certain things you can do and below are some helpful tips.
Sending to an unmanaged or unsubscribed list will only damage your promo campaign and affect the deliverability of future promos. Sending to unsubscribed lists will also mean you are not compliant to the GDPR regulations. If you are sending to recipients who don't want to receive your promos they could potentially flag them as spam and this can hinder your labels future campaigns with other recipients who do want to receive them.

Monitor your lists and ensure your lists stay relevant.
It may seem obvious but if you have a promo that has been sent to a recipient multiple times and they haven't viewed the promo this may not be their correct email address or they may not want to receive your campaigns.
We would recommend first moving these recipients to a new unconfirmed list and remove them from the promo lists that you send to. You can then work form this new list and contact them directly to confirm their details and that they want to receive your promos.
How to move unconfirmed recipients to a new list:
1. Create a new list called "Unconfirmed" this KB article will explain how to create a new list: How do I create additional promo lists?
2. Go to "Promotion->DJ's"
3. Click "Filter" in the icon menu then change "Promos Sent" to 1 and select "Unconfirmed"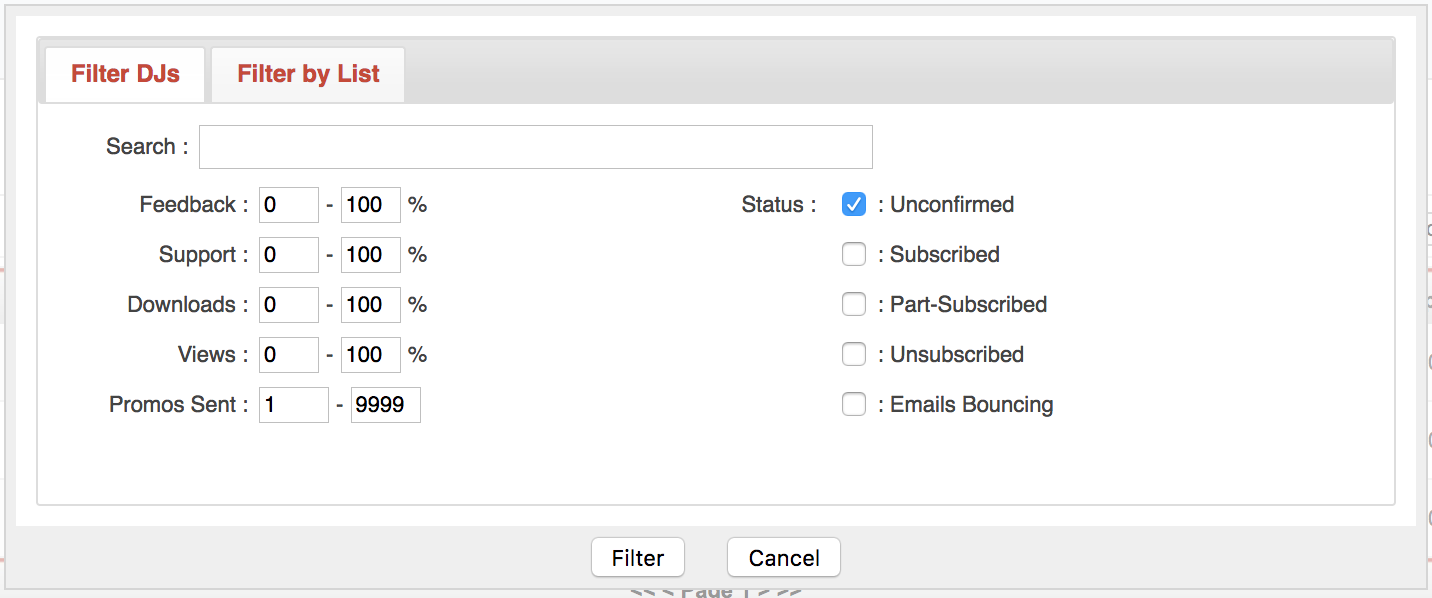 Note: You may want to adjust the number set on "Promos Sent" depending on your own situation. i.e. if you have only sent one promo and sent this recently, you may want to allow more time. If you have used the system a few or more times, then setting this as 1 should capture all the recipients necessary.
For more information on how to use the "Filter" tool, please see this knowledge base article: How Do I Use The Filter Option On My DJ List
4. Click "Export" in the top icon menu then click "Delete DJ's"
5. Click "Delete" to confirm to delete the DJ's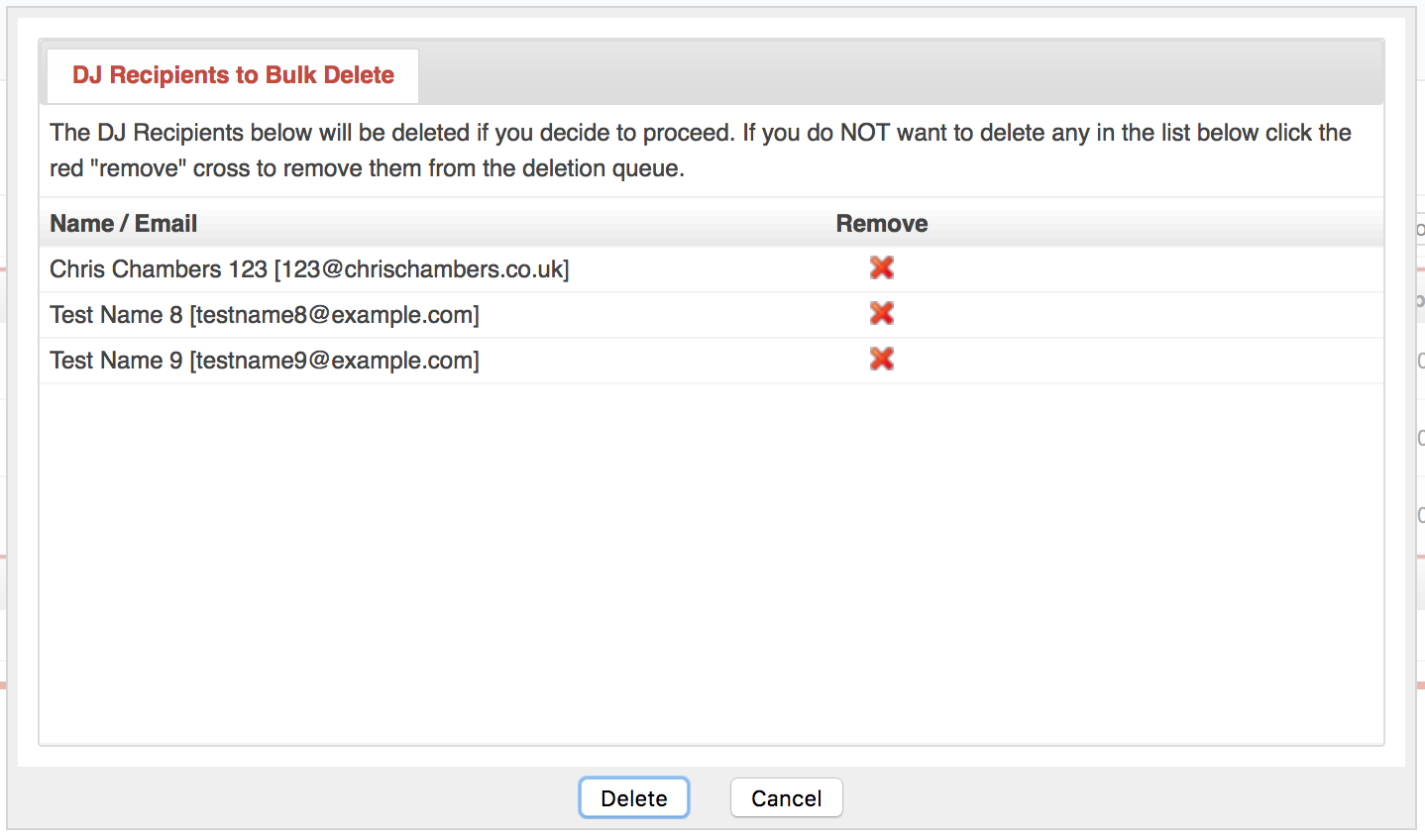 6. Re-import the list you have just exported into the "Unconfirmed" DJ list you have created in step 1. This KB article will explain how to bulk import DJ's: Can I import promo recipients & DJ's from a file?
7. You can then send a personal email to these recipients asking if they still want to receive your promos. Adding a personal touch and confirming with DJ's if they want to receive your promos can go a long way to helping the effectiveness of your campaign.
You can then delete your Unsubscribed or Bounced DJ's by following these steps:
1. Promotion > DJs
2. Filter by Unsubscribed or Bounced
3. Repeat step 5 above.

Get your recipients to sign up for PromoBox
PromoBox is free to use and prevents promos from being missed in a recipients inbox. The following KB article will explain more about PromoBox"

What is PromoBox?

Use Multiple Lists
The system allows you to create multiple promo lists, these can be created and recipients assigned as you please. You may want to assign recipients of lists by genre, profession, A-list DJ's etc.