Creating a label or artist playlist is a great way to make your profile stand out on Spotify and increase your followers.

To create a branded playlist, you first need to sign up for a Spotify account. You may want to sign up with your label name as the account name so the page will be branded to your label.

There is no longer any extra verification process, any Spotify account can create a branded playlist.

Once you have then created a playlist within Spotify, to customise the playlist artwork, click on the existing image, choose a JPEG image file available on your computer and upload it: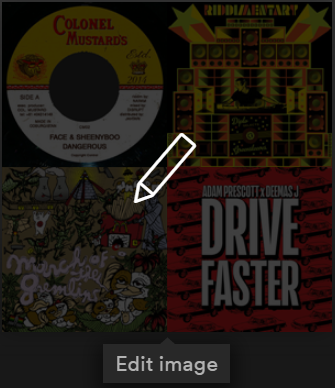 To customise the description, click on the existing text, enter the new description and hit the checkmark button: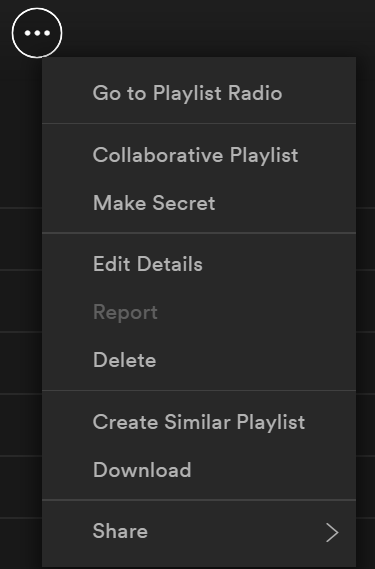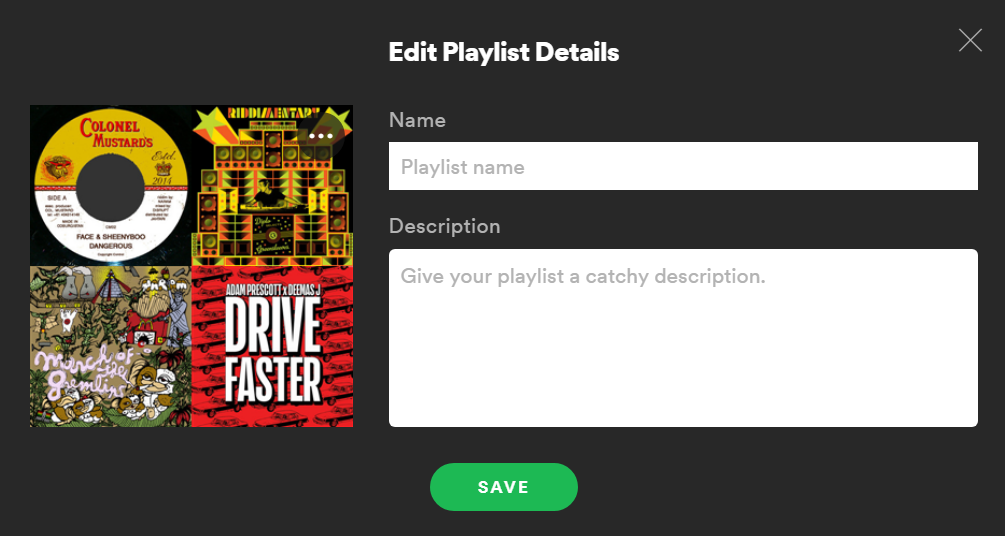 You can include links in your descriptions also.