Using "Label Worx Promo" puts you in complete control of your "Promo Lists". You decide exactly which DJ's, Journalists, Artists etc. can download your music.
To manage your promo lists complete the following -
Select "Promotion -> DJs" on the top menu
Click the "New" button on your icon menu
Enter the "DJ Recipient Name"
Enter the "Email" address where your promos should be sent to
Select at least one "Promo List" from those listed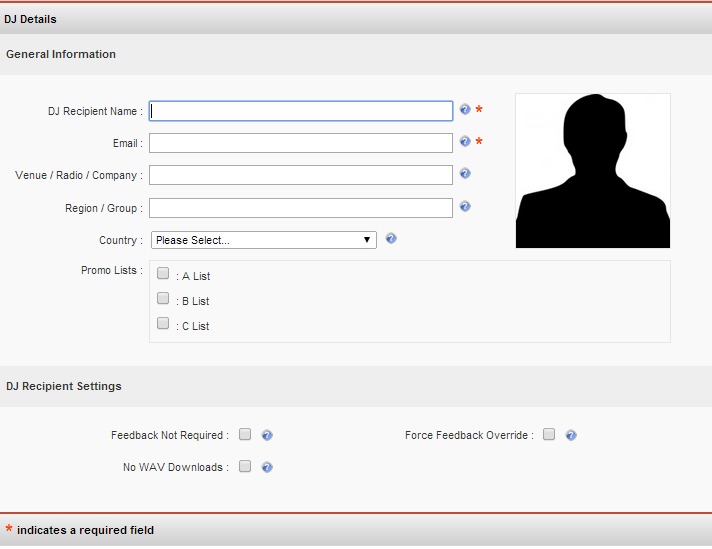 Click the "Apply" button on the icon menu to save.